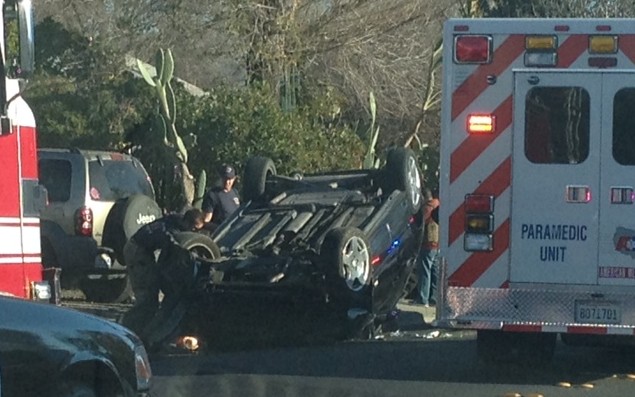 >
Meadow Lane near Market St. in Concord is blocked due to an overturned vehicle.
We're hearing there are injuries, but it is not known if the injuries are life-threatening.
Use caution if you're in the area.
Thanks to Andrian M. for the pictures!
UPDATE, 4:25pm: The police were in pursuit of the vehicle when it overturned. A suspect is in custody.
Thanks to everybody for the information!