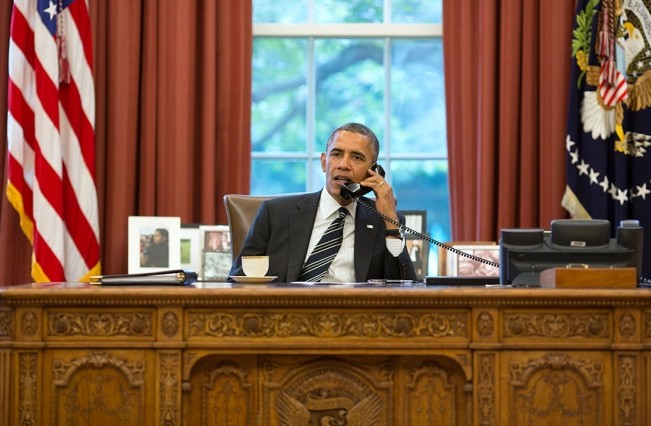 >
U.S. Rep. George Miller announced this morning that he plans to retire after serving for 40 years in Congress.
"I'm proud of what I have been able to accomplish on behalf of children, working people and the environment, in my district and for our country, especially passage of national health care reform," Miller said in a statement.
"Now, I look forward to one last year in Congress fighting the good fight and then working in new venues on the issues that have inspired me."
He said he won't seek re-election in the fall. Miller, 68, was elected to the House of Representatives in 1974 at age 29 during the Watergate era. He was one of the most powerful Democrats on Capitol Hill and his departure is expected to be a hit to the party.
"Liberals are going to lose a real advocate," San Jose State University political science professor Larry Gerston said.
"He was probably the West Coast version of Ted Kennedy in terms of his support for children's issues, health care, employment benefits and minimum wage," Gerston said. "So many of the things that Kennedy fought for were also on Miller's agenda."
Miller was born in Richmond and graduated from Diablo Valley Community College and San Francisco State University. He earned his law degree from the University of California at Davis Law School.
This term he has represented California's recently-redrawn 11th District, which encompasses most of Contra Costa County.
He serves on the House Education and Workforce Committee, which he chaired from 2007 to 2010, and said he plans to continue pushing for improvements in education after his retirement.
Miller has also chaired the House Natural Resources Committee and the Select Committee on Children, Youth and Families, and has long acted as an adviser to House Minority Leader Nancy Pelosi, D-San Francisco.
In a statement released this afternoon, President Barack Obama thanked Miller for his service and called him "an indispensable partner in developing and passing the Affordable Care Act."
"Because of his tireless efforts, our air and water are cleaner, our workers' rights are better protected, more young people can afford to go to college, and more working families can make ends meet," Obama said.
Congressman Mike Thompson, D-St. Helena, called Miller a close friend and noted his willingness to work with those on the opposite end of the political spectrum.
"This is the biggest public service loss to California in my lifetime," Thompson said in a statement. "George leaving Congress will have a greater impact on our state than any past retirement from public office."
Miller is married to Cynthia Caccavo Miller, with whom he has two sons and six grandchildren.
© 2014 by Bay City News, Inc. — Republication, Rebroadcast or any other Reuse without the express written consent of Bay City News, Inc. is prohibited.
photo credit: Official White House photo