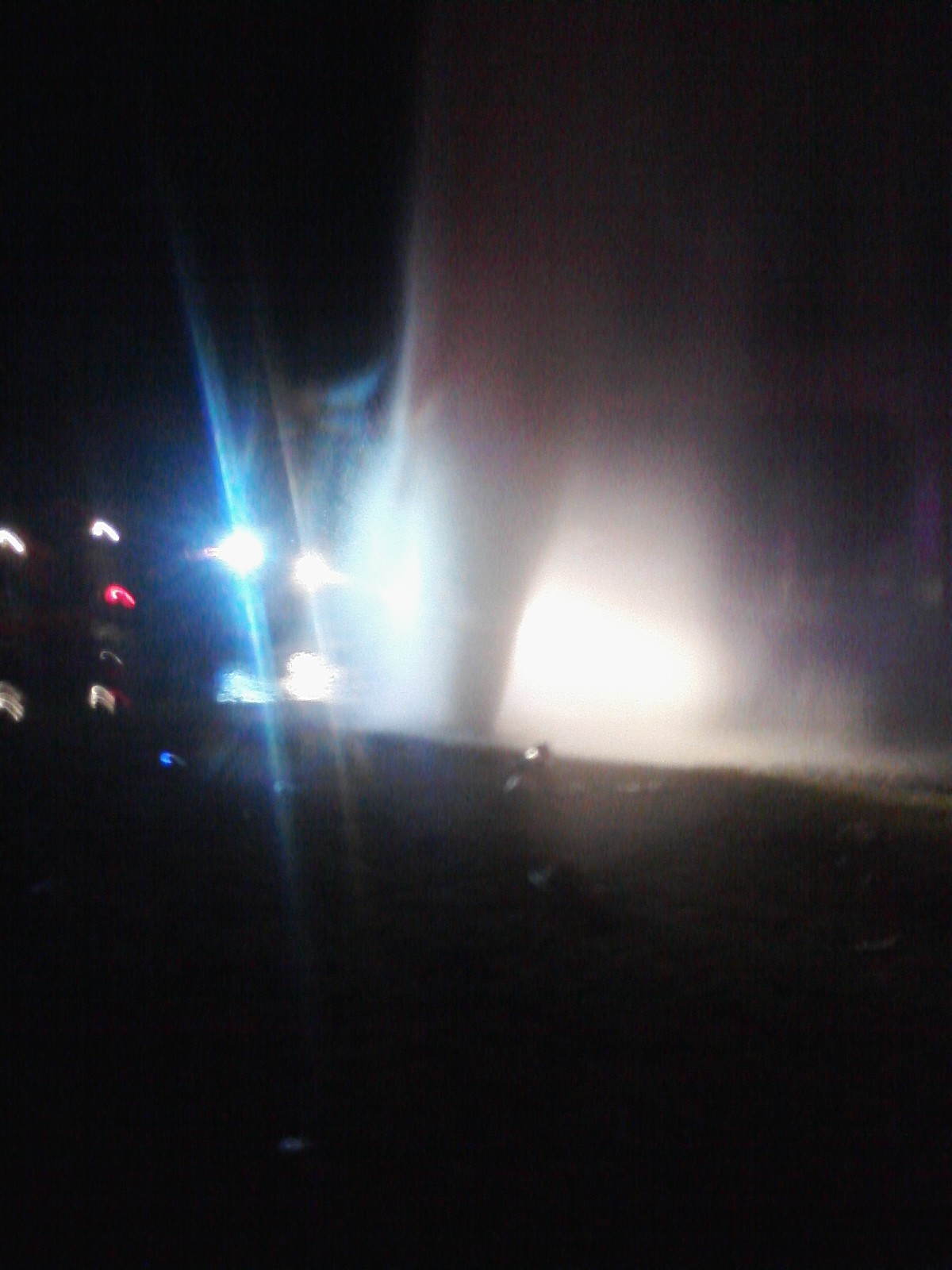 >
A vehicle hit a fire hydrant on the Concord/Walnut Creek border on Sunday.
Thanks to Jan for the picture and the following information….
Car -vs- Hydrant at Minert and Weaver (right by Oak Grove Middle School). Great response by WCPD, they were there when we were still on the phone with 911. Four guys in the suspect car, they seemed OK, but the car was not. They took off, but did not get very far as the car was wrecked.
The crash occurred just after 3am.
Thanks again, Jan!