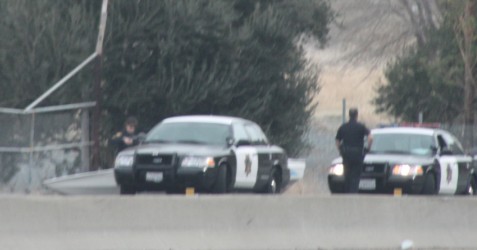 >
The stolen boat we told you about on Monday afternoon has been found on Kirker Pass Rd. in Pittsburg, according to police.
Several Claycordians recognized the boat from our story on Monday, and phoned police early this morning immediately after spotting it on the side of the road, without a trailer or a motor.
Thanks to all of you who called the police and kept an eye out for the boat, which had sentimental value to the family who owns it.
Also, thanks to Clara for the picture. You can barely see the boat behind the Concord Police patrol cars, but it's there.
RELATED STORY: STOLEN: Sunray Jet Boat & Trailer – Reward for Safe Return – No Questions Asked