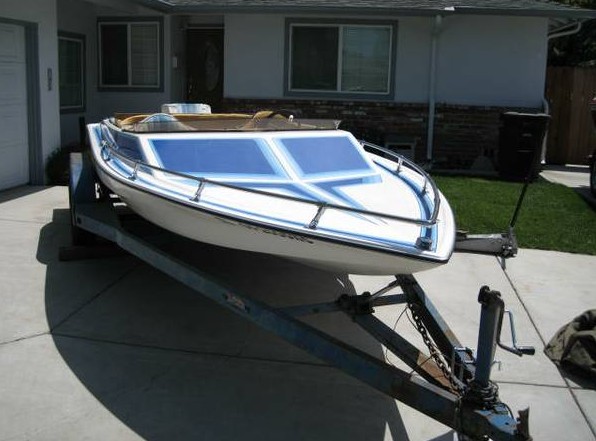 >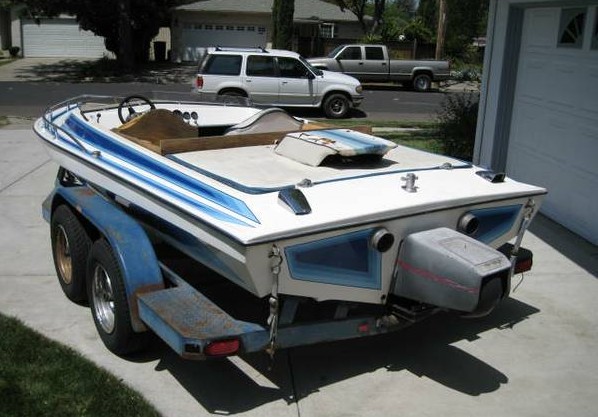 >
A Claycordian had his boat stolen over the weekend, and he's offering a reward for its safe return.
Here's a message from the owner….
Our blue and white 1982 Sunray jet boat was stolen from a parking lot on Commerce Ave. in Concord on the weekend of 1/4 or 1/5.
It is sitting on a tandem axle blue trailer and all the tires were flat. There is no interior in this boat nor does it have a carburetor installed. It has a AMC 360 on board with a panther jet. This boat holds sentimental value to our family as we bought it brand new and would like it back. No questions asked on the recovery to this boat and trailer.
Reward if found intact!! Well as intact as it was when it was stolen.
If you are the dirt bag that stole this boat: There are very specific I.D. marks on this boat and trailer that only I know about for situations just like this.
Call my business number anytime! 888-907-4285
If you don't want to call the owner, call Concord Police Dept. 925-671-3333 and refer to case #14-278.