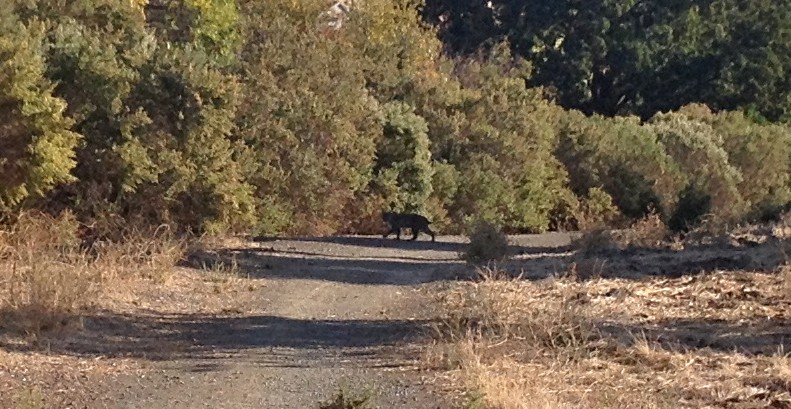 >
This bobcat was spotted by our good friend "Shasta Daisy" in Concord's Crystyl Ranch neighborhood.
Bobcats are pretty much harmless to humans (but watch your small children just in case). If you see a bobcat, it'll probably run away from you, especially if you make a loud noise. Be sure to keep your small animals inside, or else your pet might be breakfast, lunch or dinner.
Thanks to Shasta Daisy for the picture!