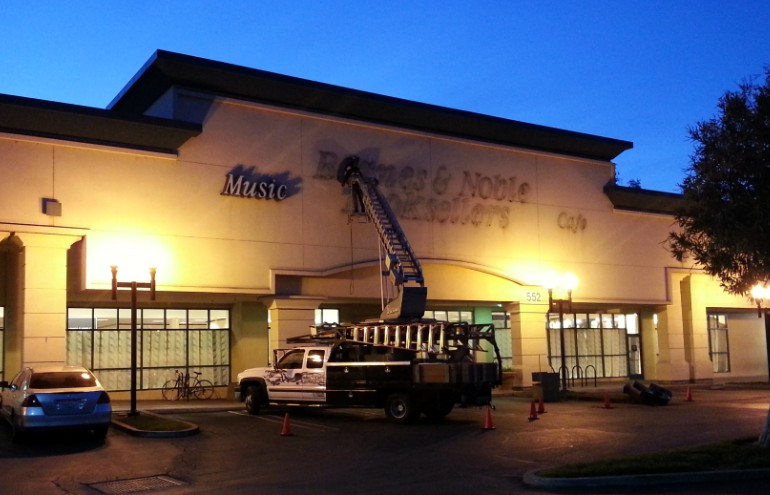 >
There it is, the building that once housed Barnes & Noble on Contra Costa Blvd. in Pleasant Hill.
The store closed on Dec. 31 after losing their lease, and tonight, the sign came down.
A HomeGoods home furnishing store will move into the building within the next few months.
The Barnes & Noble in Walnut Creek will remain open, and the company has no plans to close the Walnut Creek store anytime in the near future.
Thanks to Lisa for the picture!