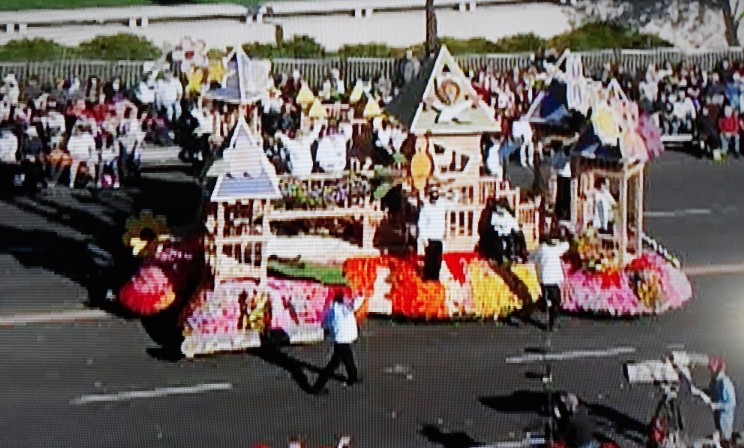 >
In case you missed it, here's a screenshot of the Matteo's Dream float from TV-36′s broadcast of today's Rose Parade in Pasadena.
Concord resident and playground visionary Liz Lamach was on the float along with Christian Campbell, a 17-year-old Concord boy with cerebral palsy, and his mother Kausha King.
Lamach was behind the 2007 building of Concord's "Matteo's Dream" playground, a play area developed so that children such as her severely disabled son Matteo could have somewhere to safely play.
RELATED STORY: Concord: "All-Abilities" Playground to be Featured in Today's Rose Bowl Parade