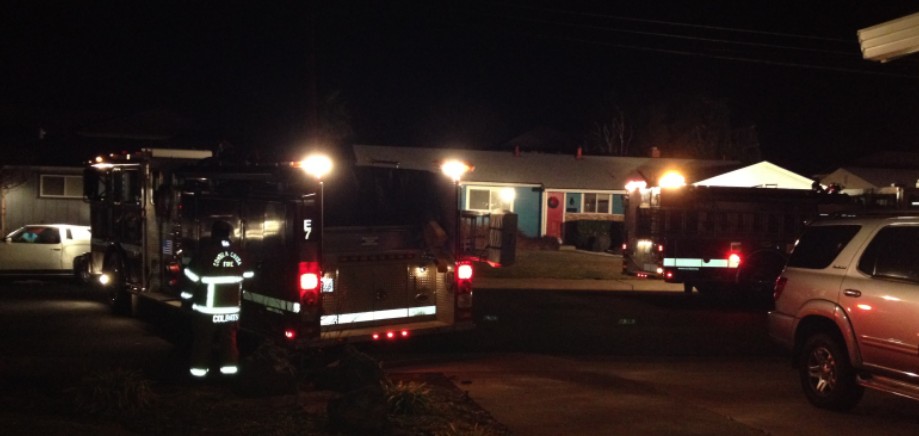 >
ConFire is battling a fence fire next to a house on Heather Dr. (off Clayton Rd.) in Concord.
The fire is threatening structures on Heather Dr. & Silverleaf Dr., which is located behind Heather.
No injuries have been reported.
UPDATE, 11:32pm: It is unknown how the fire started.
UPDATE, 11:37pm: The fire has been extinguished. No damage was reported to any of the homes or apartments in the area.
UPDATE, 11:56pm: Thanks to the anonymous Claycordian for the picture. He says "Fire also caught a very large tree on fire, which is why there were very high flames and sparks everywhere. Firefighters very fast to respond and had to break down a fence to gain access to the back yard, as it appears no one was at home in the house."
Thanks for the information!