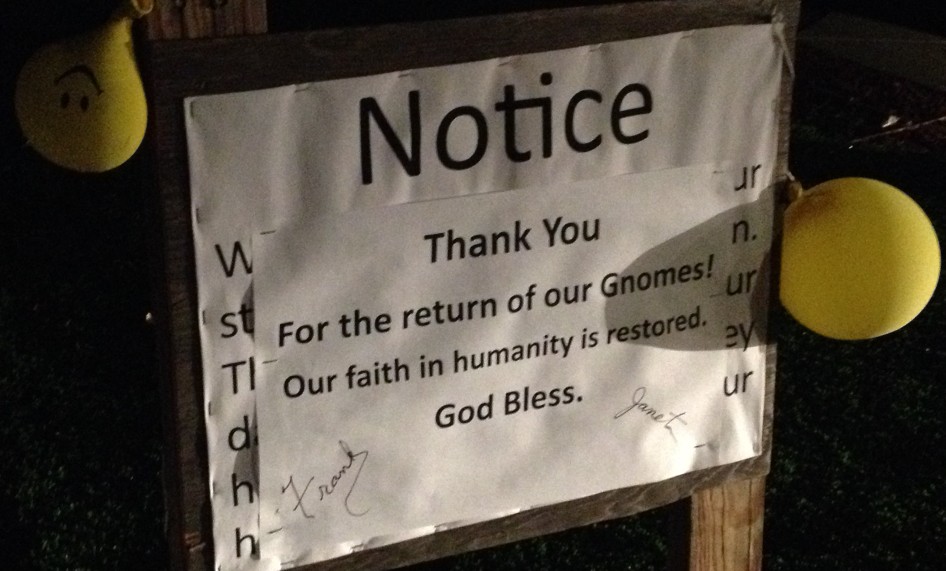 >
The gnome statues we first told you about that were stolen from a home on Olive Dr. in late November, have been returned by an unknown person.
The Rossini family originally posted a notice asking the person who stole the statues to please return them, and just about three weeks after we first posted the note on Claycord.com, the statues are back where they belong.
They were special to Frank & Janet Rossini because they were created by their late daughter, Carolyn, who died in 2011.
Merry Christmas!
Thanks to Will for the picture!