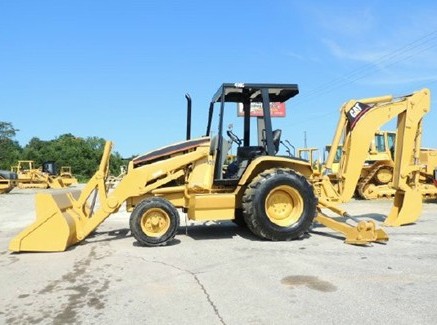 >
Claycordians, keep an eye out for this backhoe!
Carone & Co., Inc. had a 1998 CAT 416 backhoe stolen from the Diablo Valley Rock Recycling Plant on Waterbird Way in Martinez sometime between Friday night and Saturday morning.
They say the thief drove the backhoe through the fence that led to Arthur Rd. in Martinez.
If anybody saw anything or knows who took it, please email noriene@caroneandcompanyinc.com or call the CHP.
UPDATE: The backhoe was found stuck in the mud on Buffalo Hill in Martinez near the Carone & Co. facility.