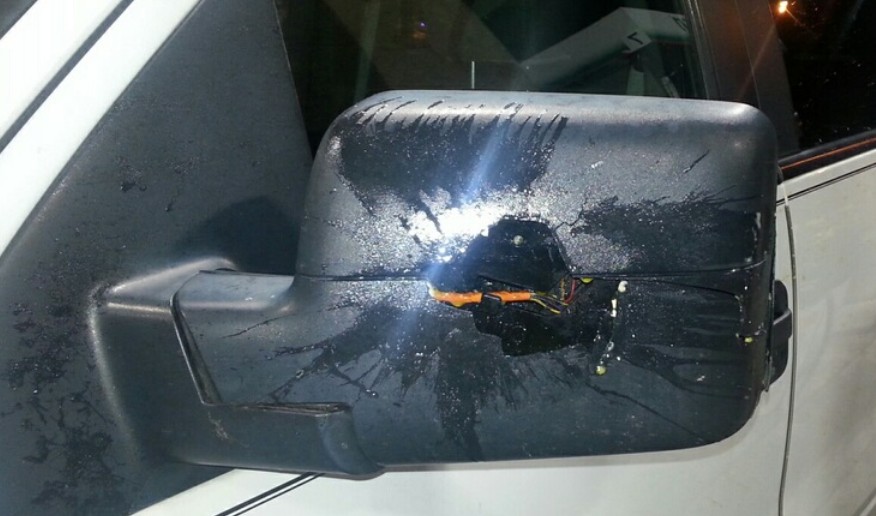 >
A vehicle's side mirror received major damage this week after an unknown vandal threw an egg at the truck while it was traveling on Willow Pass Rd. in Concord.
The victim's brother tells us the story….
My sister was driving home on Willow Pass Rd. between Highway-4 and Landana Dr. when some one threw an egg at her truck. She doesn't know if it was from the side of the road or from a passing car. But as you can see the damage is pretty crazy. The egg went through the exterior of the mirror. She said that when she drove past the next day in day light there was a Costco 30 pack egg carton on the right side of Willow Pass just past the apartments heading toward Highway-4. She did file a police report, and I'm not sure if there were any other victims.
That's awful. Fortunately it didn't go through her window.
Thanks for the heads-up. Everybody, use caution when you're driving in that area.