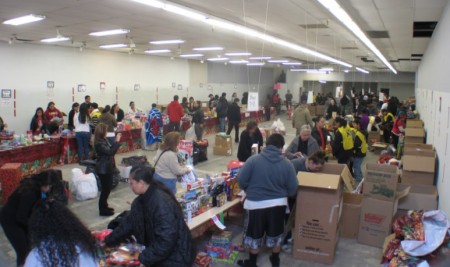 >
The Salvation Army in Concord is collecting toys for those in need this year, but unfortunately, they're falling short, and they desperately need your help, TODAY!
The Salvation Army says "In setting up our toy shop we've discovered a significant shortage of items from ages 9 – 14 for both boys and girls."
For girls, they need about 85 toys for ages 9-10, 90 toys for ages 11-12 and 100 toys for ages 13-14.
For boys, they need 100 toys for ages 9-10, 150 toys for ages 11-12 and 70 toys for ages 13-14.
They said they know it's a lot of toys but with distribution being a bit early this year and the fact that Thanksgiving came late some tags weren't given out till early this month and they're not getting toys coming in soon enough.
If you can help, feel free to drop a toy off at the Salvation Army, located at 3950 Clayton Rd., near West Street.
If you're in Clayton, you can also drop a toy off at R&M Pool, Patio and Gardens, located at 6780 Marsh Creek Road.
Thanks for any help you can give the children in need this Christmas.