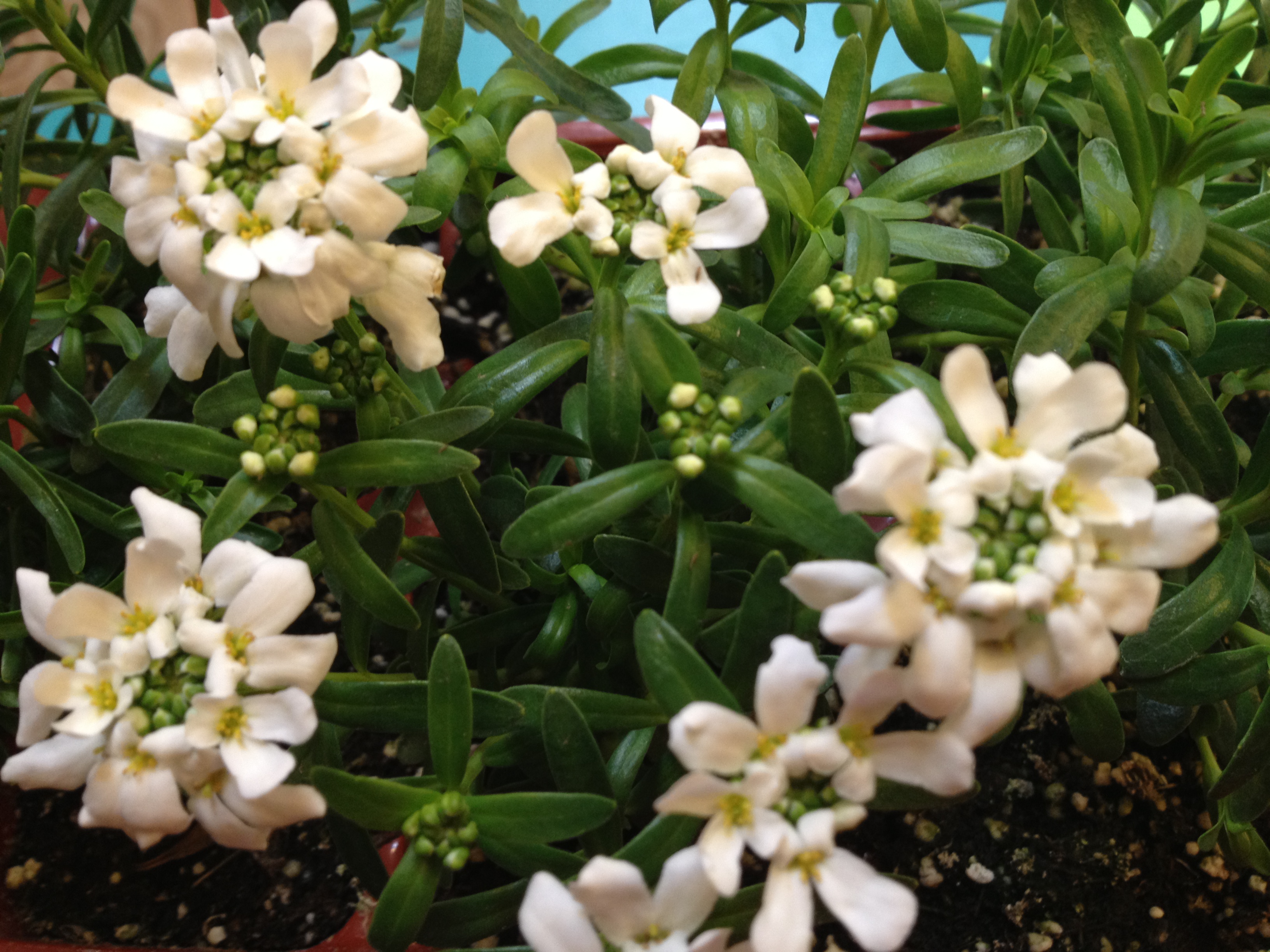 >
Candytuft creates the look of a snowy winter border in any sunny Claycord landscape or garden bed. Iberis sempervirens is the botanical name for this showstopper, which blooms from December to March, and sometimes through April, depending on the weather. The cooler the spring the more time we have to enjoy the flowers on our Candytuft. Candytuft is an excellent evergreen perennial with bright green leaves and crisp white clusters of flowers.
This evergreen perennial is a desirable landscape or garden installation. As Iberis sempervirens grows it will reach 6-10" tall and wide. It creates mounds in the garden. These mounds make wonderful living borders to define garden beds from walkways, patios and lawn areas.
Caring for Candytuft is simple. Water regularly, and feed with a water-soluble fertilizer quarterly. After bloom surges, fading flowers will need to be removed. If you spend some moments removing the spent flowers, you'll make room for new flowers to emerge.
Candytuft is almost always available at nurseries and garden centers. It is easy to find. Sometimes I feel that some see this evergreen perennial as too common to install. They underestimate its sturdiness and longevity. If you are lucky enough you can find Candytuft in deluxe 6-packs in January and February. When installing this plant in such a small size, plant 2 cells in each hole, and space 8" apart. Use a good quality planting mix in each hole. As spring approaches Candytuft will only be available in 4" pots if you are lucky, and sometimes you can only find them in 1-gallon size containers. Look for Candytuft early to get the most plant for the least amount of money.
Finding companion plants for Candytuft is easy. The evergreen foliage and white flowers will go with any of the perennials that you have in garden from Alstermeria to Veronica. If you crave the white blooms in your landscape use Candytuft to accent flowering shrubs. A skirt of Candytuft planted beneath Sweatpea shrubs would be a desirable combination. The Candytuft would also be nice planted along with purple flowering hebe.
Planting the right plants can guarantee that your garden or landscape can be in flower throughout the entire year.
Happy gardening.
Nicole Hackett is the Garden Girl at R&M Pool, Patio and Gardens, located at 6780 Marsh Creek Road in Clayton, 925-672-0207.
Nicole writes for the Clayton Pioneer Newspaper, and Claycord.com. She is also the Clayton Valley Garden Club 2012 President.

>