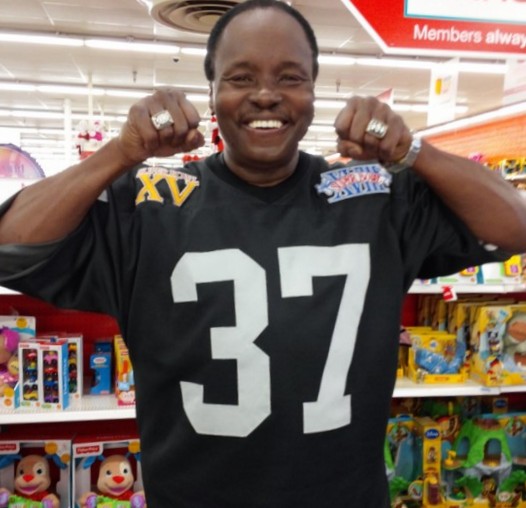 >
Former Oakland/L.A. Raider & two-time Super Bowl Champion Lester Hayes is at the K-Mart on Clayton Rd. in Concord signing autographs until 9pm tonight.
All proceeds will benefit St. Jude Children's Research Hospital.
Hayes will also be at Concord K-Mart on Sunday from 3pm-9pm.
Thanks to Jim for the picture!