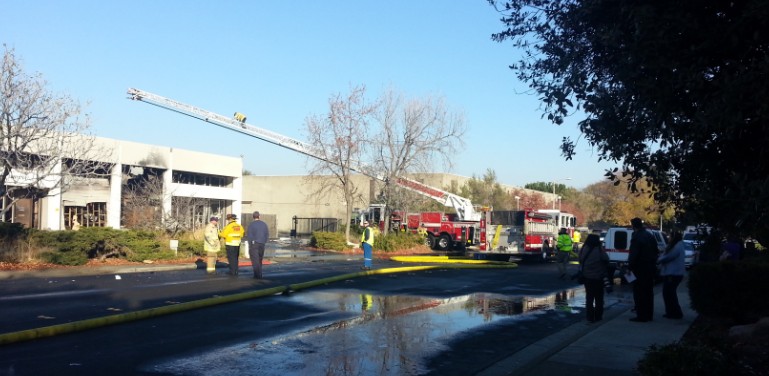 >
Almost eleven hours after a raging fire started on Stanwell Dr. in Concord, the blaze has been extinguished and the Contra Costa County Health Department has lifted a health advisory they issued earlier today.
The following information is from the Contra Costa Health Department:
The health advisory has been lifted. The fire is out and smoke is dissipating. Because of smoke from a fire at 2371 Stanwell in Concord, a health advisory was issued this morning as a precaution for a half mile radius around the fire.
The areas south of Olivera Road and Highway 4, east of 680, north of Willow Pass Road and West of 242.
People with pre-existing respiratory health conditions were advised to avoid the area or keep their windows and doors closed.
As a precautionary measure, our WIC office in Concord is closed for the day because of the nearby fire. People who had WIC appointments today are being contacted by staff to reschedule.
CLAYCORD NOTE: Thanks to Cory for the picture!
RELATED STORIES: