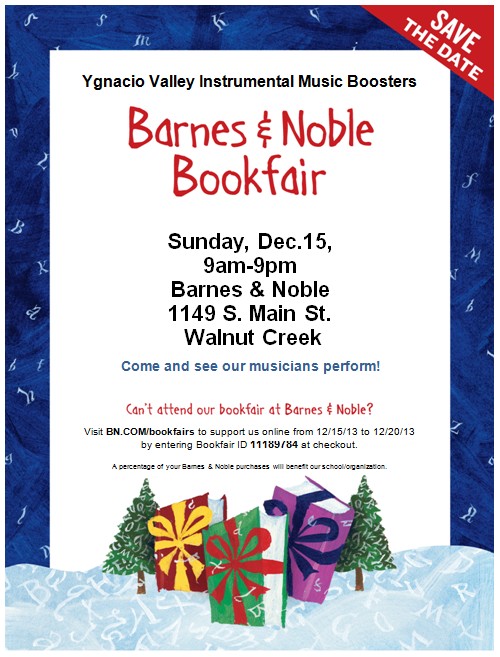 >
The Ygnacio Valley Music Boosters are having a book faire at Barnes & Noble in Walnut Creek on Sunday Dec. 15.
Enjoy performances by Ygnacio Valley High's musicians during the YVHS Instrumental Music Boosters' Bookfair.
Mention YVHS at checkout and a percentage of your purchase–without cost to you–will go to support YV's music program.
If purchasing online, use Bookfair ID No. 11189784 from 12/15 – 12/20.