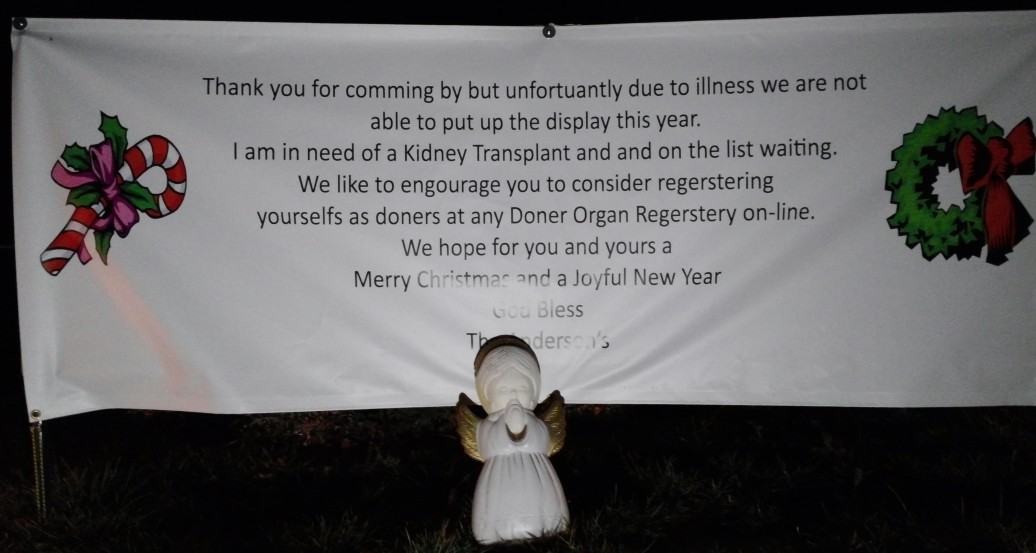 >
The beautifully decorated house on New York Drive in Concord, which usually has thousands of lights and dozens of figures synchronized with Christmas music, is dark this year.
A banner in front of the home says they were unable to decorate the house this year due to illness.
One of the owners of the home needs a kidney transplant, and is currently on the waiting list.
They are urging everybody to register yourself as a donor. You can do so by clicking ON THIS LINK.
Good luck to the Anderson family. We hope you get the kidney you need as soon as possible and we wish you a Merry Christmas.