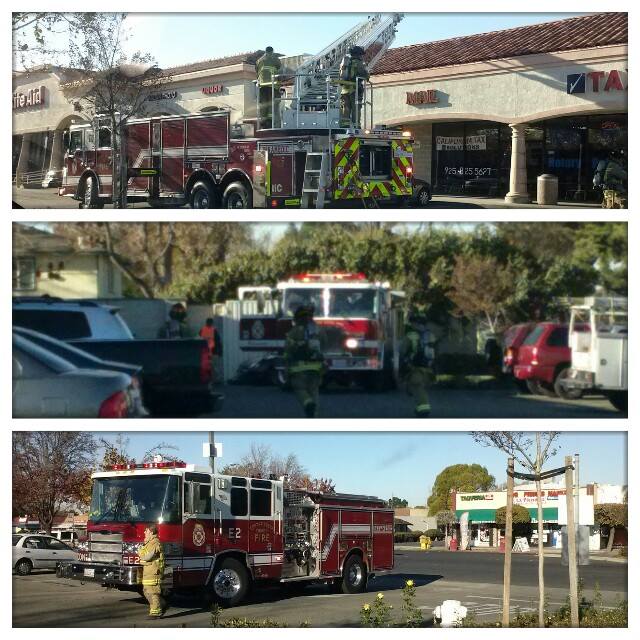 >
Firefighters responded to a reported structure fire inside a business at 1955 Monument Blvd. just after 2:20pm on Monday.
When firefighters arrived, they found light smoke coming from the roof of the building, however, as they made entry into the building, they determined it was an appliance fire that was contained to the appliance.
No major damage was reported, and nobody was injured.
Firefighter stayed on scene for a while to assist with smoke removal.
Thanks to Jennifer Hurtado-Barbus for the picture!