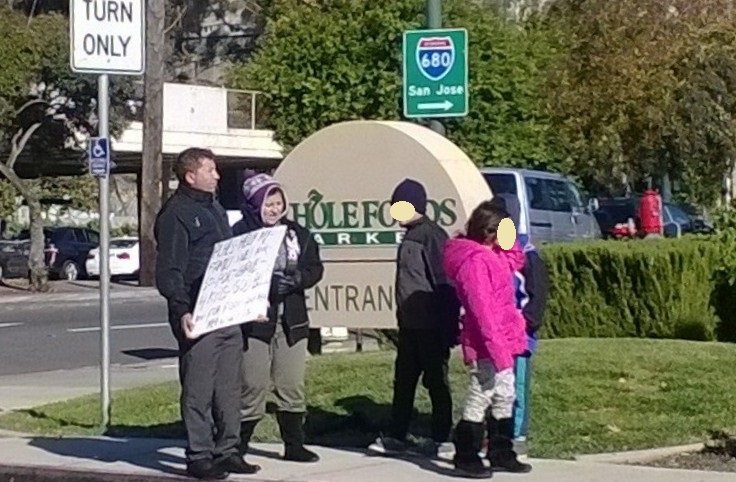 >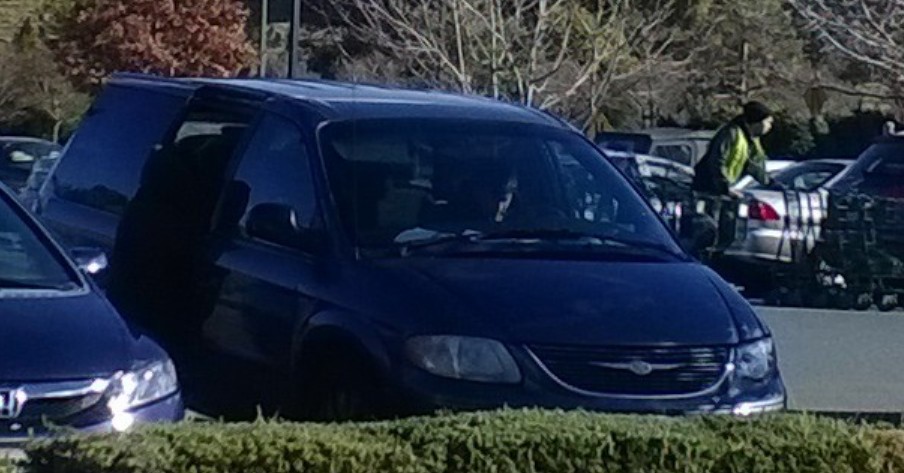 >
We told you earlier this week about the very aggressive beggars from Romania who will not take "no" for an answer when you refuse to give them money.
They were at Costco, Target (in Pleasant Hill), Safeway (Countrywood, Walnut Creek), Safeway (Clayton) and several other locations this week, and now they're in front of Whole Foods in Walnut Creek, but they now have several more children than they had earlier this week, and a man is now standing with the woman.
A Claycordian talked to them, and here's what they had to say….
"Saw them piling out of this late model van. There are more kids than you see in the picture. I approached the man and said there are many social services available. He answered in perfect English, "I just got here from Romania and spent all my money on a motel. We're on the list." I suggested he have his kids wait in the new van instead if freezing on the corner. One of the kids said that he likes it "out here". It makes me sick the parents are using their kids.
Thanks for the pictures & information.
In June of last year, one of the Roma women (not the one pictured above) was arrested at the Main Concord Post Office by the Concord Police, and she was allegedly on drugs at the time of her arrest. Her husband was also contacted, and they were both found with several hundred dollars on them at the time of the woman's arrest.
Just a day after her arrest, another woman took her spot at the Main Post Office, she was also from Romania. The Police were called to make contact with her, but she was picked up by a man in the Home Depot parking lot before Police arrived.
Since then, dozens of different women with several different children have been spotted around our area, aggressively begging for money.
Almost every single time, the women are dropped off and picked up by an unknown male in a van.