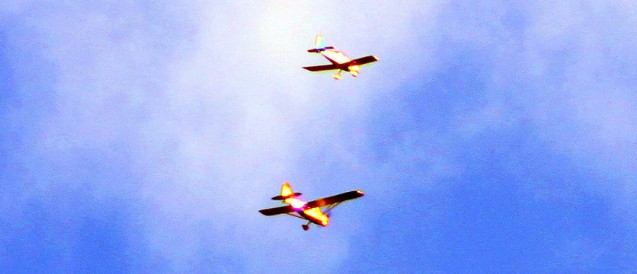 >
This picture came from our friend "Rebel", who saw these two planes flying near Buchanan Field in Concord on Saturday afternoon.
I just spotted two small planes flying in extremely close formation coming from Buchanan Field.
One looked like a Cessna and the other seemed to be a stunt plane.
Anybody else see them?
There's no information on where they were headed, but they sure were close to each other.
Thanks to "Rebel" for the picture!