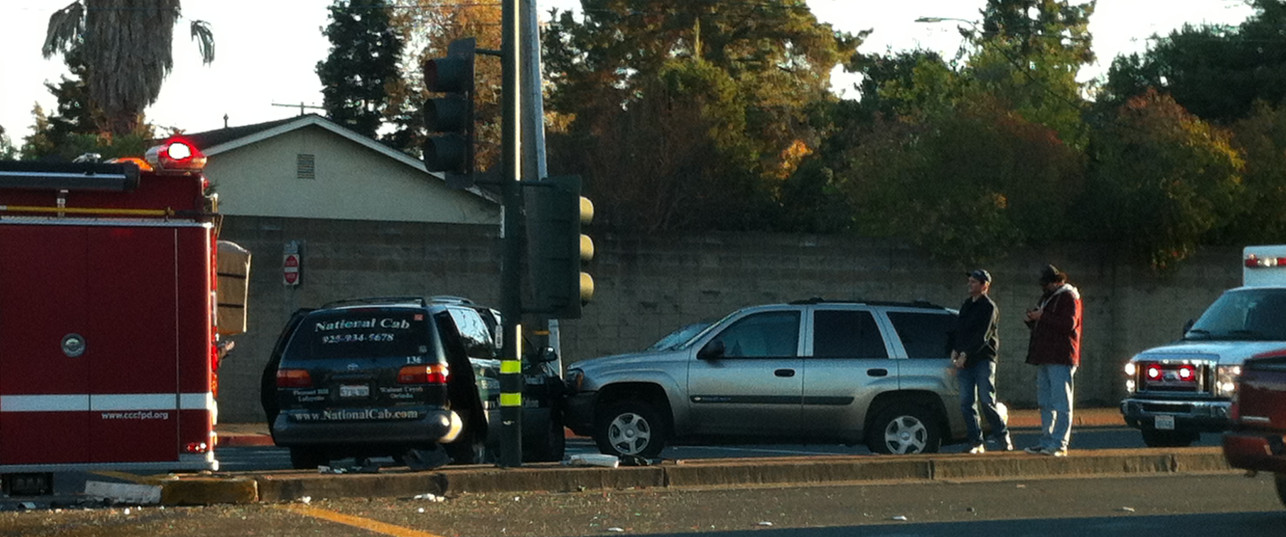 >
The Walnut Creek Police are asking for anybody who witnessed the Wednesday afternoon crash on Treat Blvd. at Carriage Dr. to contact them with information.
A wheelchair bound teenage girl was injured in the crash, however, her injuries are not life-threatening.
The collision involved three vehicles, including a taxi cab. It is currently unknown who is at fault.
If you have any information on this crash, please call Walnut Creek Police Officer Steve Rohwer at 925-943-5899 ext 7650.
RELATED STORY with MORE PHOTOS: Three Vehicle Crash at Treat & Carriage in Walnut Creek – Injuries Reported