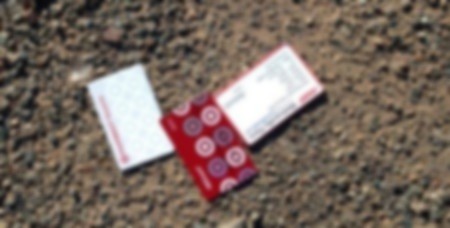 >
Several credit cards and medical cards (all belonging to the same person) were found on Bailey Rd. on Wednesday afternoon. The photo shown above only displays a portion of what was located.
They belong to a female, and her initials are S.F.
If you recently had something stolen, and those are you initials, please email news@claycord.com and we'll get your items back to you.
Thanks to Craig Cannon for the picture, which was blurred to protect the privacy of the owner.