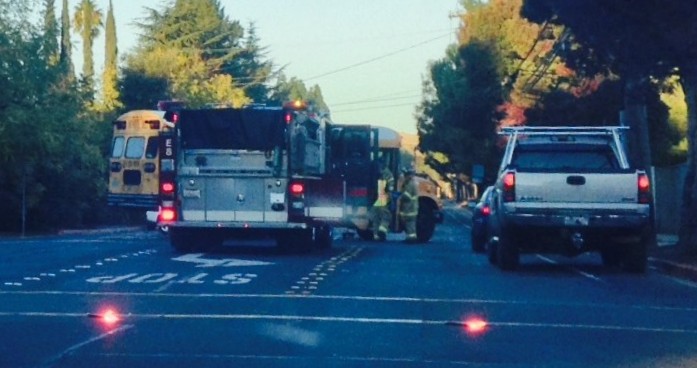 >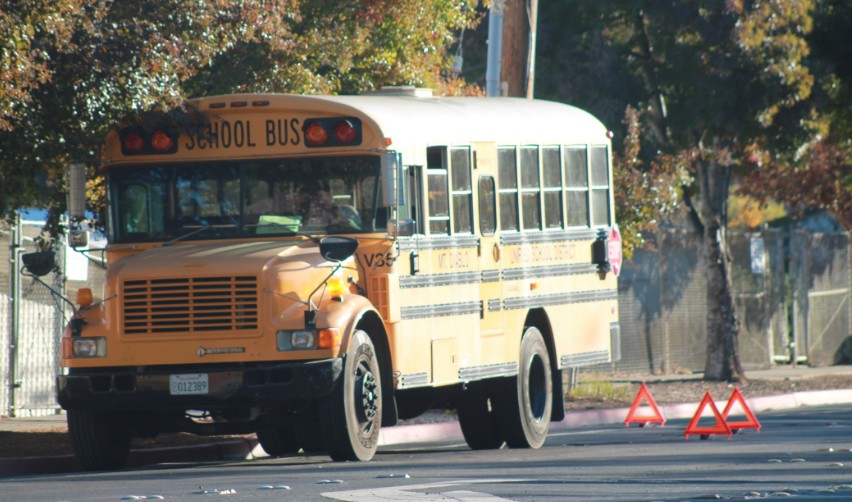 >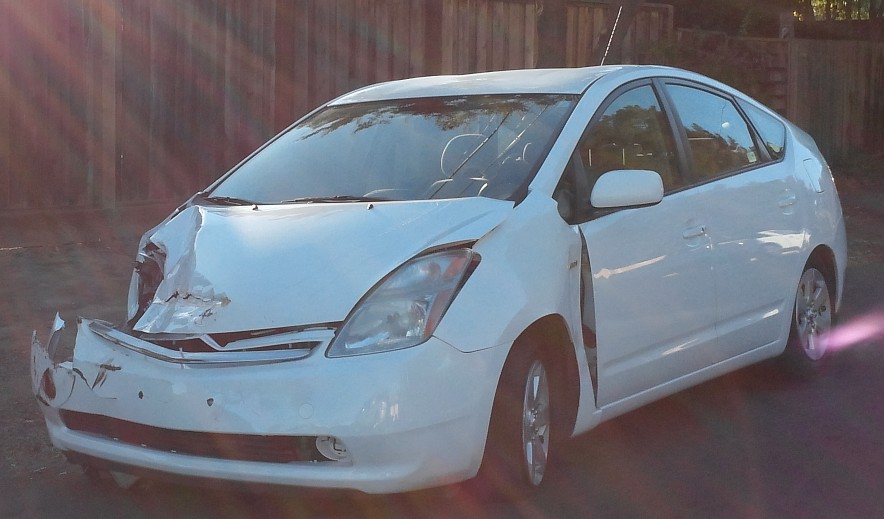 >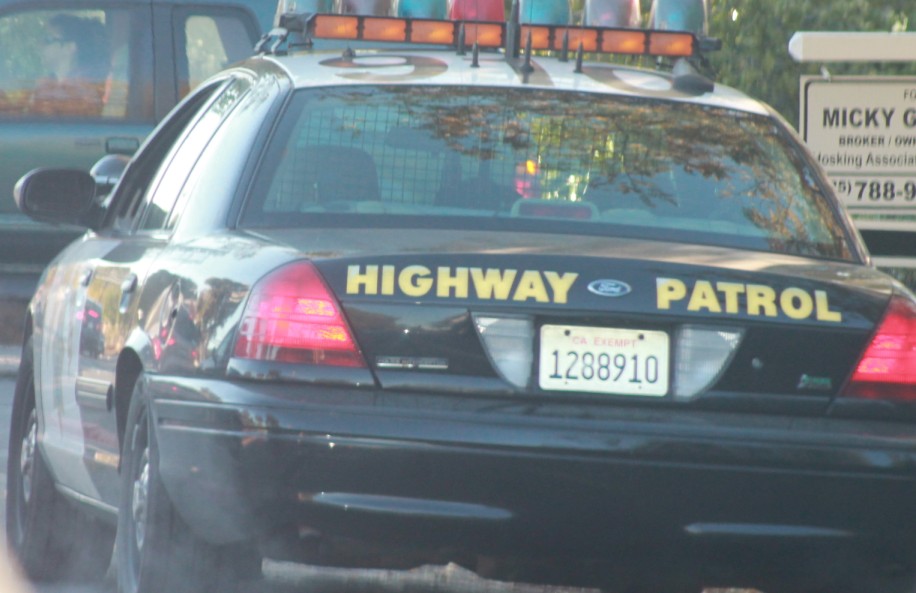 >
One person was injured in a vehicle -vs- school bus collision near the corner of Pine Hollow Rd. & Pennsylvania Blvd. in Concord on Monday morning.
The driver of the Prius (pictured above) was taken away in an ambulance, however, at this time, her injuries are said to be non-life-threatening.
No children were injured in the collision.
The CHP investigates all collisions involving school buses, so they will remain on scene until the investigation is complete, which should be before 10am.
Thanks to Deborah for the top picture, thanks to Jessica for the picture of the bus and thanks to Vicki for the picture of the Prius and the CHP patrol car.