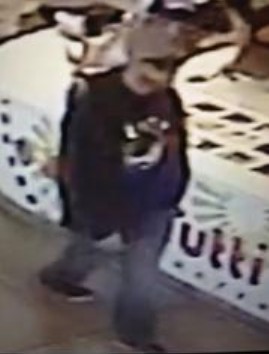 >
On Saturday at about 5:55pm, a person robbed the Tutti Frutti Yogurt shop in the Palos Verdes Mall in Walnut Creek (near Pleasant Hill Rd. & Geary Rd.).
The following information is from the Walnut Creek Police:
Suspect: White male adult, 20's, 5'-9", medium build. Suspect was wearing a dark colored hooded sweatshirt, blue jeans, dark tennis shoes, a gray baseball cap with a black bill, and sunglasses. He was armed with a handgun.
On 11/2/13 at about 5:55PM, the above described suspect entered Tutti Frutti Yogurt in the Palos Verdes Shopping Mall. The suspect displayed a handgun and demanded cash. The employee cooperated and was not injured. The suspect made off with a small amount of cash and fled on foot toward Geary Road.
A K-9 attempted to track the suspect but he was not apprehended.
Anyone with information is encouraged to contact the Walnut Creek PD.