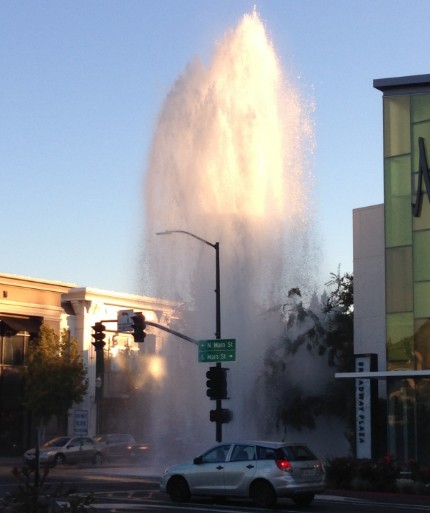 >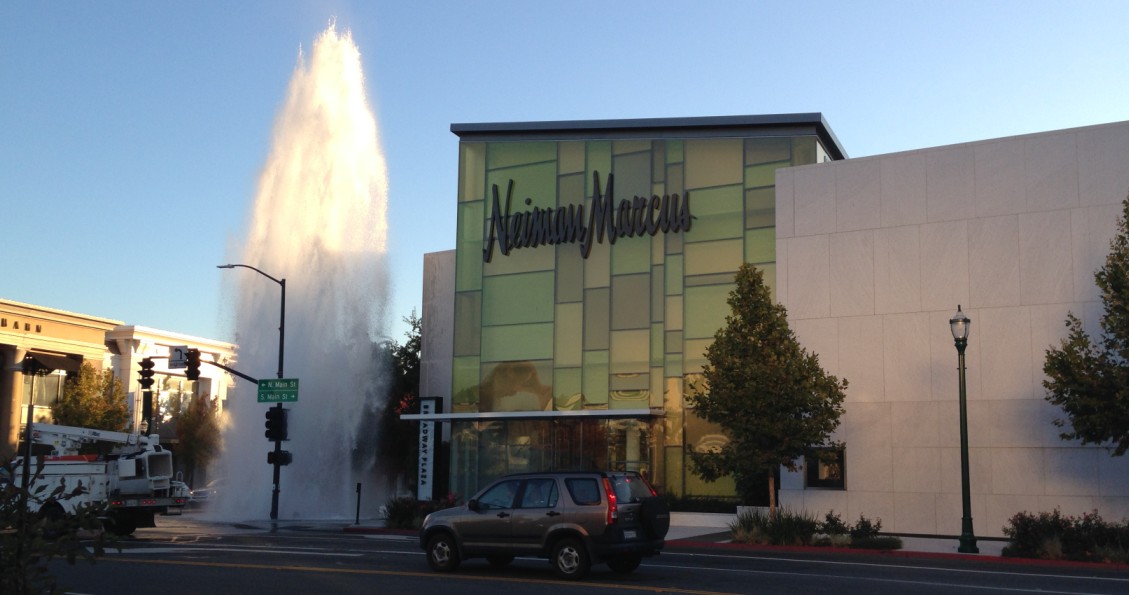 >
A big-rig with a trailer cut the corner of S. Main & Mt. Diablo in Downtown Walnut Creek and hit a fire hudrant just after 8am today.
All the people waiting in line to get the new iPad at the Apple Store got a nice little water show.
Thanks to Brian for the top picture, and Mitchell for the one on the bottom.
UPDATE: Thanks to Lisa Maurer for the three pictures shown below!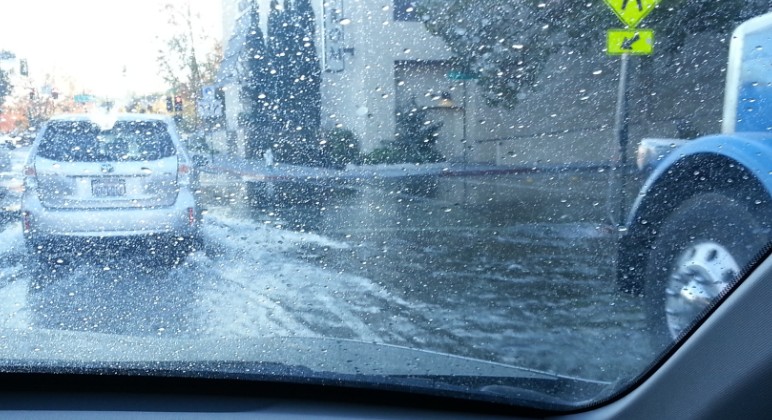 >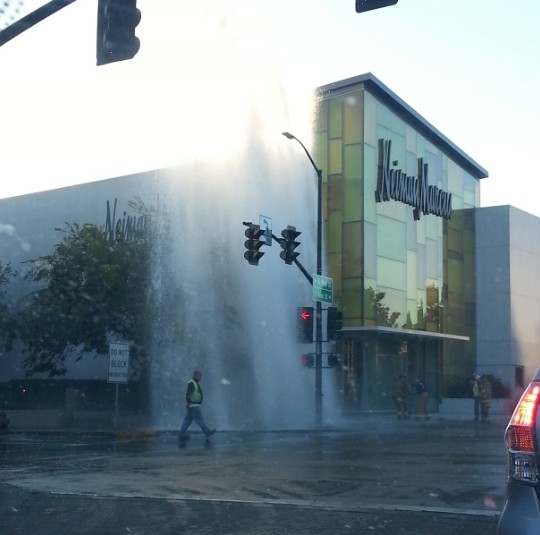 >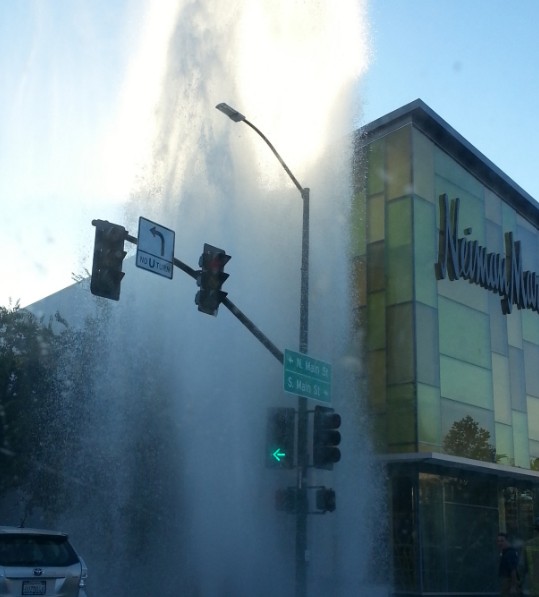 >