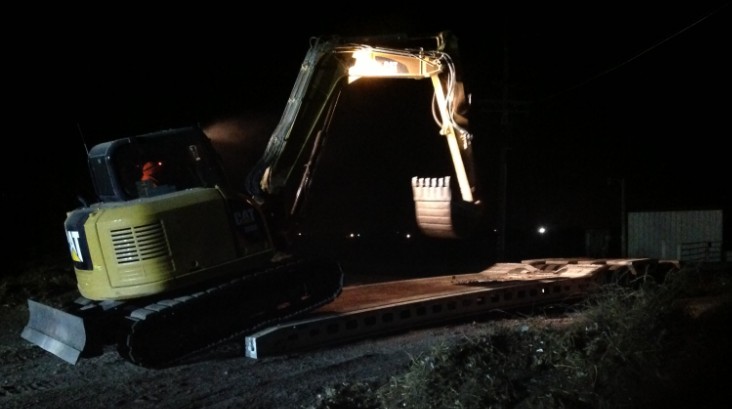 >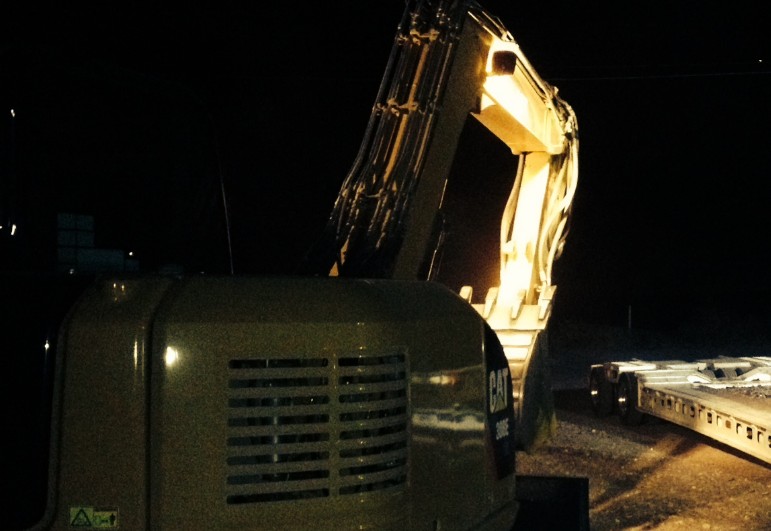 >
The two stolen excavators we told you about on October 22nd have been found.
The equipment was taken from the water pipeline construction site on Marsh Creek Rd., about eight miles past Morgan Territory during the evening hours on the 21st.
McGuire & Hester, the company who owns the excavators, confirms they were found on Tuesday in Byron. They say they're hearing the suspect is from Clayton, but that has not been confirmed by the authorities.
McGuire & Hester asked that Claycord.com print the following note.
On behalf of the entire McGuire and Hester family, I would like to personally thank Claycord.com for breaking the story that our equipment had been stolen.
Without the help of the media in alerting the public to our plight, we wouldn't have received a tip that ultimately led to our excavators being recovered. Because people and witnesses stepped up, it allowed the CHP to do an incredible job in locating our equipment.
We are so thankful for the combined efforts of all involved.
– Kim Carone, Corporate Counsel – McGuire and Hester
Congratulations on recovering your equipment!
RELATED STORY: Two Excavators Stolen from Water Pipeline Construction Site on Marsh Creek Rd.