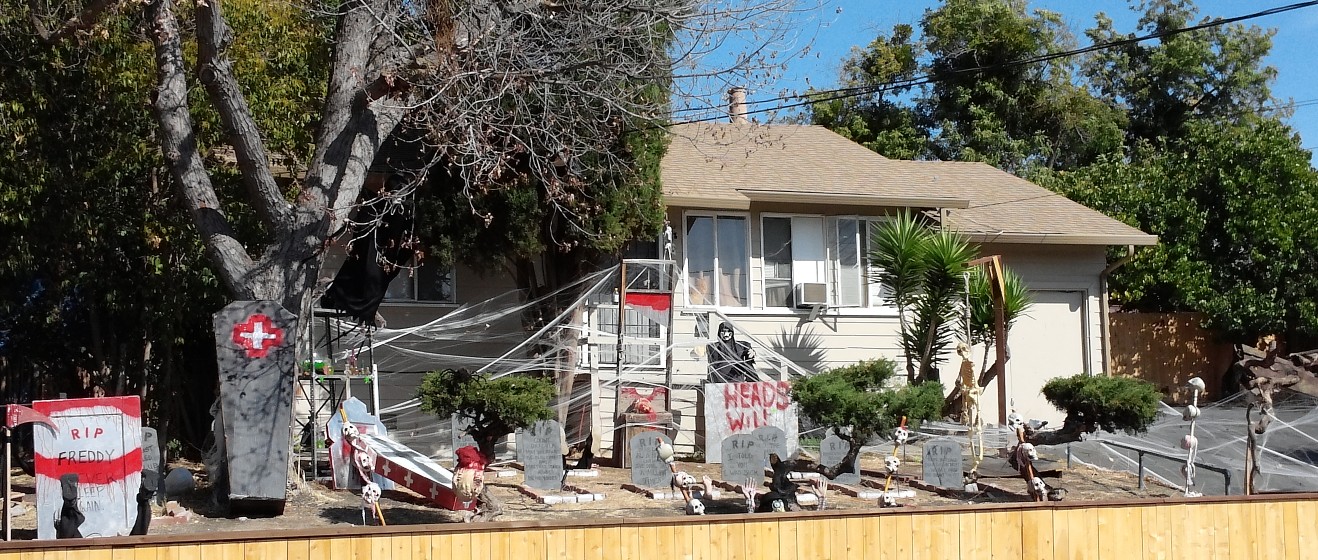 >
This house (click on the image for a larger view) is one of the best decorated houses for Halloween in Claycord. It's nothing too flashy, but they worked hard, and it looks good.
It's located on Solano Way in Concord.
Thanks to "Amy's Mom" for the picture!
Does anybody know of any other houses in Claycord worth checking out for Halloween? If so, let us know in the comments section below!