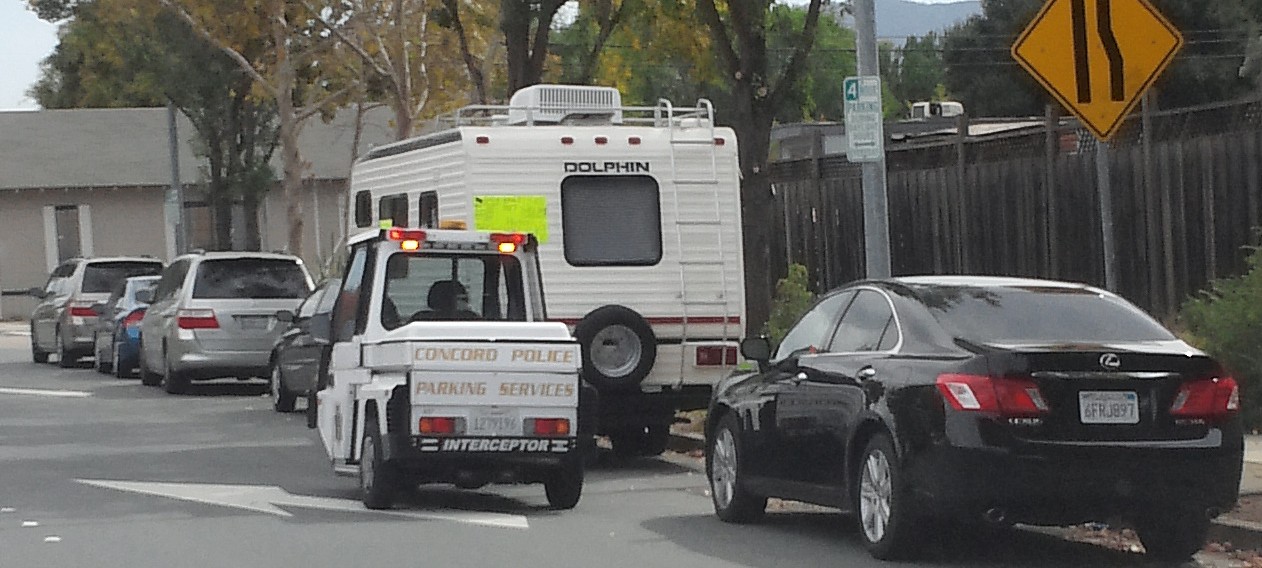 >
Did you know? You can only park for four hours on the corner of Clayton Rd. & Oakland Ave. near the Downtown Concord BART station?
Every single day, people park there, and every single day, they get ticketed by the Concord Police Parking Services Interceptor.
There is at least one sign saying "Four Hour Parking During Daylight Hours", but people still leave their vehicles there all day long.
Have you gotten a ticket on that corner? If so, did you see the sign?