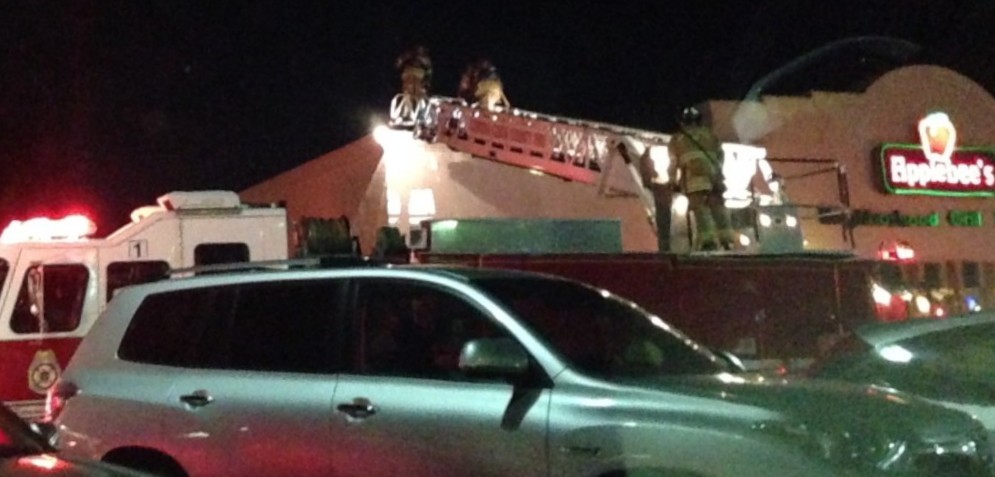 >
ConFire responded to Applebee's on Ygnacio Valley Rd. in Walnut Creek just before 7pm tonight after staff reported smelling smoke in the restaurant.
There was no fire, and no smoke, but there was a light odor of smoke coming from an electrical closet, according to ConFire.
Nobody was injured.
Thanks to Nancy for the picture!