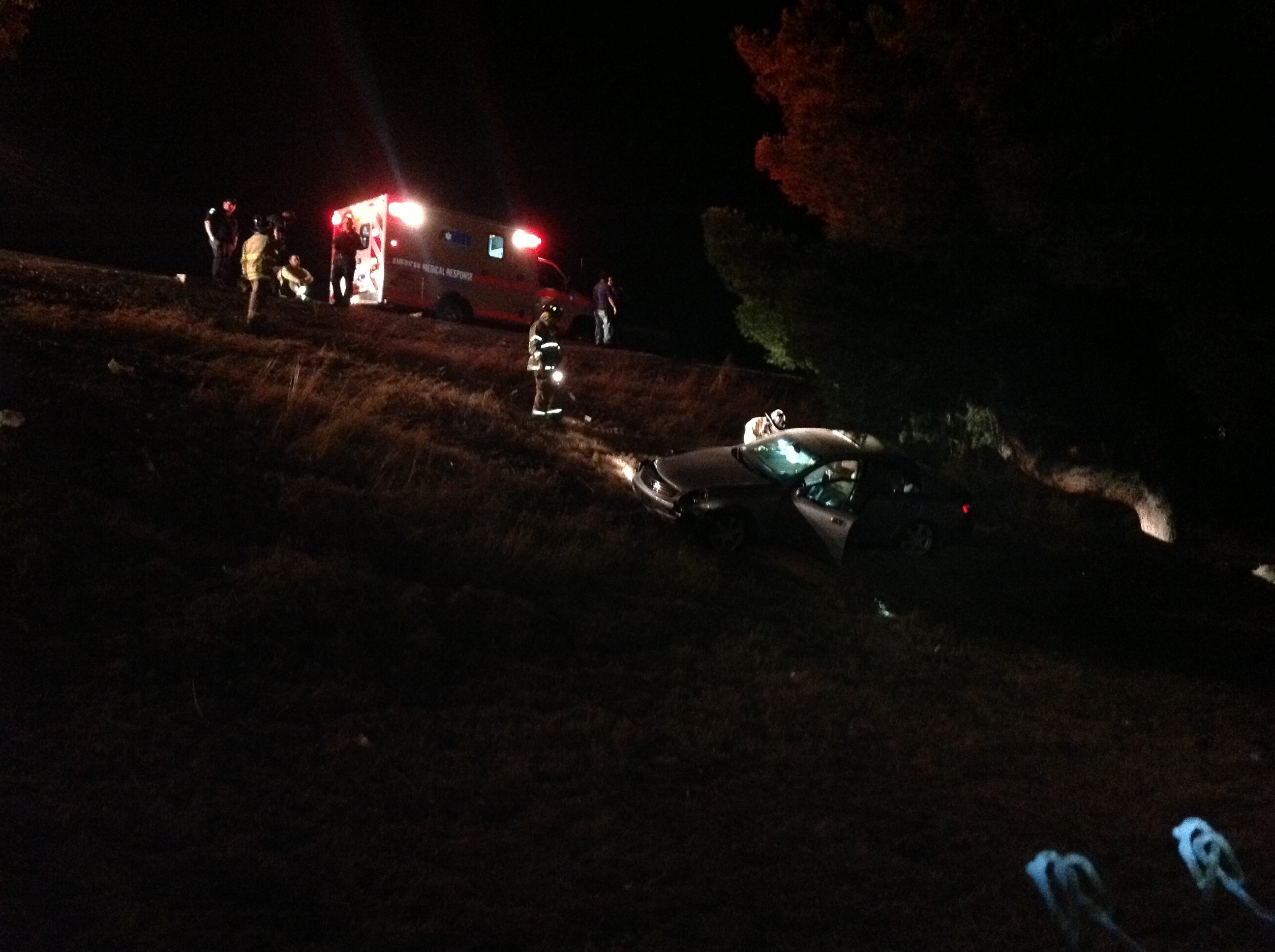 >
A vehicle left the road, hit a sign and ended up down an embankment on highway-4 in Concord on Tuesday night.
The crash was reported in the area of Peralta Drive, near the Solano Drive-In.
Craig Cannon witnesses the incident, and says "I was traveling west on H-4 when I noticed a cloud of dust and debris flying airborne from the eastbound lanes. A man driving the car in the picture was Lucky to be alive. His car left the road, hitting a sign, and traveled down the embankment. I got on the cell with fire, and found the driver exiting the area. I asked if he needed medical assistance. He said he was OK, but was visibly shaken, and upset. A lucky night as this car just missed a large pine on its decent."
Lucky guy. Thanks to Craig for the report and the picture!