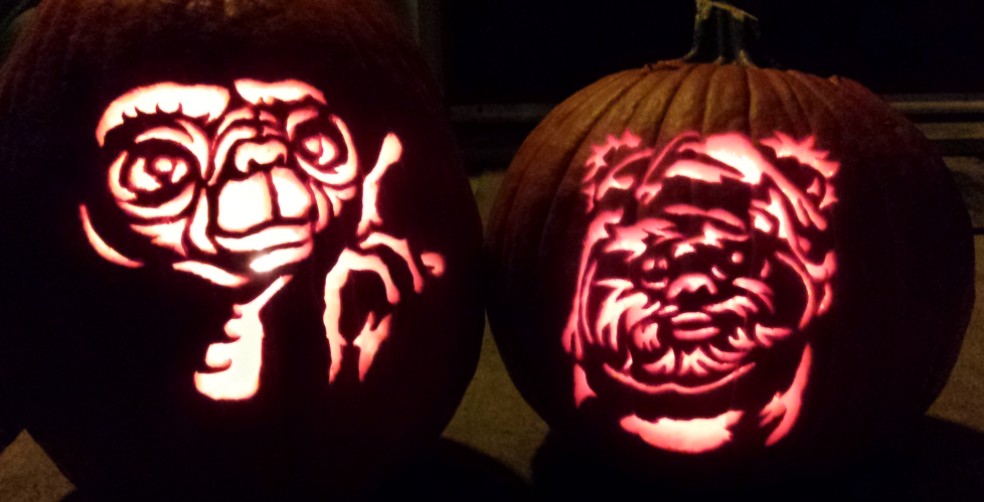 >
Look at those! Our friend "Rebel" carved these amazing pumpkins!
He says "The E.T. pumpkin took five hours, while the Ewok took seven hours (two hours just to apply the stensil)"
Those are amazing. Thanks for sharing, "Rebel".
Do you have a carved pumpkin you'd like to share with your fellow Claycordians?
It doesn't have to be a masterpiece, it could even be one your child carved by him/her self. All pumpkins are welcome.
We want to see! Send all pictures to news@claycord.com.
Happy (almost) Halloween!