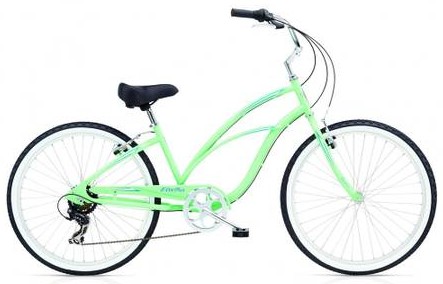 >
It seems like bicycle thieves are getting away with a lot of crimes lately (except for the alleged bike thieves arrested on Monday).
This bike (pictured above) was stolen from the backyard of a home near CVS on Clayton Road in Concord on Sunday, and the owners want it back.
Here's what they had to say….
It was stolen on Sunday night from our backyard near the CVS on Clayton Road in Downtown Concord. It's seafoam green, has white grips, whitewall tires, white rack on the back, stainless cup holder on the handlebars, bell, black plastic basket mount on the front stem (basket is not on there), matching green round valve stem caps. Thanks.
That's awful. Hope you get it back.
If you've seen it, please email news@claycord.com.
Please, Claycordians, no Pee-Wee Herman or Alamo basement jokes. Thanks.