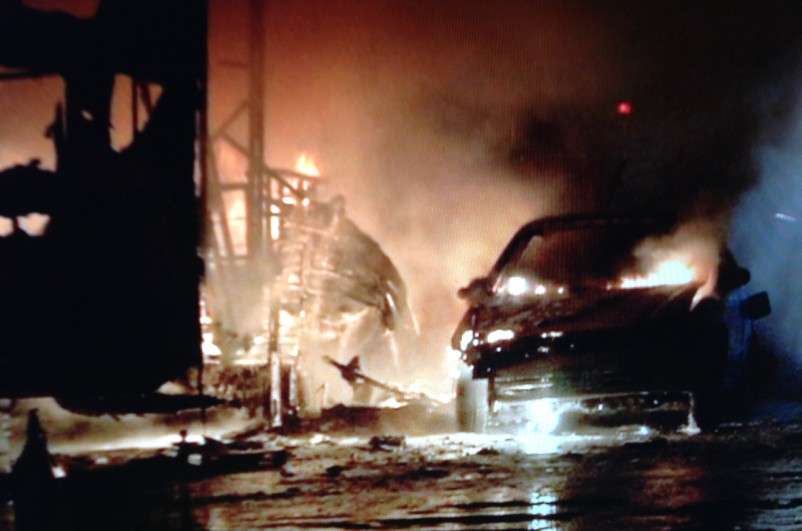 >
Last week, A fire caused close to $250,000 in damage to B&D Towing, located on Via De Mercados in Concord (off Concord Ave.).
The owners of B&D Towing want to thank the community, and give you a quick update on how things are going with their business.
The following message is from Richard & Karen with B&D Towing:
"We would like to update you about the fire at B&D Towing last week. We have received a large amount of calls from friends, family and customers with support and offers to help in our rebuilding process from near and far. We are truly thankful to all of you.
Claycord.com was the common way we were told of how people learned of our incident. As daily readers of Claycord, we felt this was a good way to get out the message of thanks to all of you. We are grateful to have so many friends. We will be celebrating 30 years in business in just a few weeks, and although this is not how we wanted to cross this milestone, we will be moving forward with as little interruption as possible.
Our trucks and equipment were not affected and are ready to work, providing the service that our customers have come to rely on from the team at B&D Towing. We will have a temporary office up and running for Towing and Road Service along with U-Haul rentals.
We apologize to our loyal customers who had to make other arraignments but we should be good to go by midweek.
To the Contra Costa Fire Protection District, you guys cut , chopped , kicked and forced your way in to our building but you also put the fire out quickly, and we now know it could off been much worse, You Rock!!! We extend much gratitude and a big thank you to you for extinguishing the fire.
Thank you all,
Richard & Karen and the whole team at B&D Towing"
RELATED STORY: UPDATE: Fire Rips Through Warehouse, Comes Close to Propane Tanks at Tow Yard
photo credit: Craig Cannon