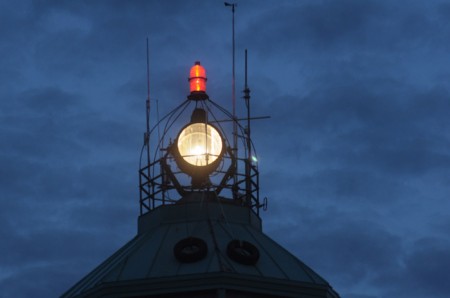 >
Starting somewhere around 7pm tonight, the beacon atom Mt. Diablo will be turned on for a test run, but it will only stay on for two one hour periods.
Members of the Mt. Diablo Amateur Radio Club were involved with the recent restoration of the historic beacon, and tonight, they will be testing two beam alignment / focus options. They have been asked to observed the summit beacon from one or more locations of their choice, score the relative changes between the two alignment options, and report their findings to the control center on the summit of Mt. Diablo.
Two testing runs of one hour each are expected to start around 7PM.
This is special, because it might be the only time for the rest of our lives that the beacon is lit on a day other than December 7th.
On a side note, anybody interested in becoming a licensed amateur radio operator can email HamRadioClass@gmail.com. The next class starts Jan 9th.
RELATED STORY: The "Eye of Diablo" is Back on the Mountain – Beacon Will Shine Bright on December 7th
UPDATE: We're getting some reports that the beacon atop Mt. Diablo is on for the test. We heard it was going to be rescheduled due to the weather, but since somebody was already up there on the summit, they might have given it another shot. Go look!