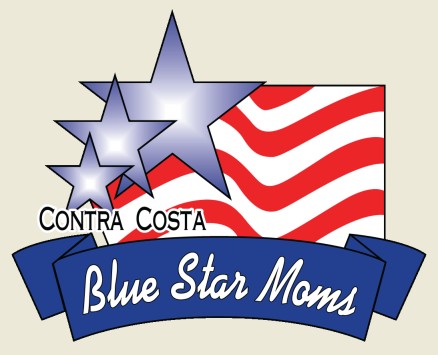 >
The Contra Costa Blue Star Moms are looking to gather care packages for the troops in Afghanistan, and they need your help doing it!
Here's a message from a Claycordian who is helping with the project….
A friend of mine is a Blue Star Mom. She was contacted by a Marine at Camp Pendleton regarding a unit of 90 Marines in Afghanistan. Their base is far from Camp Leatherneck (the main Marine Corps base in Afghanistan), and they receive one truckload of supplies each month. These Marines have only two MRE's (Meals Ready to Eat) each day. Their shower has already been dismantled, so they have a need for baby wipes… and they will be there until September 2014.
People seem to think that our Troops are all coming home from Afghanistan soon. However, MANY remain there. Its not often I bug friends and family for donations but this one is tugging at my heart. Won't you please help? If you are in the Concord, CA area, donation barrels will be in available at PD and the Civic Center (Wing A) just as soon as they can be delivered.
My friend is the Care Package Coordinator for our local chapter of Blue Star Moms. She is sending out ten care packages to these Marines today, and is adding all their names to their Holiday care packages list. However, she'd like to continue sending them care packages regularly until they come home, and of course, help all others who are in similar circumstances. But they have budget restraints.
If you are not in the Concord area and do not know how to contact your local Blue Star Moms, you're welcome to send a check payable to Contra Costa Blue Star Moms, PO Box 6379, Concord, CA, 94524. No amount is too small and all donations are tax deductible.
Food items in high demand are: beef jerky, beef sticks, trail mix, tuna/chicken salad kits, tuna packets, oatmeal packs, granola bars, drink singles (Crystal Light, Energy, etc), protein bars, corn nuts, sunflower seeds, tea bags and pop tarts.
Other items in high demand are: small pks of baby wipes, 80-100% cotton crew socks (white or black), hand & foot warmers, small foot powders, lip balm, eye drops and Q-tips.
For more information on care packages & the Contra Costa Blue Star Moms, please click ON THIS LINK.