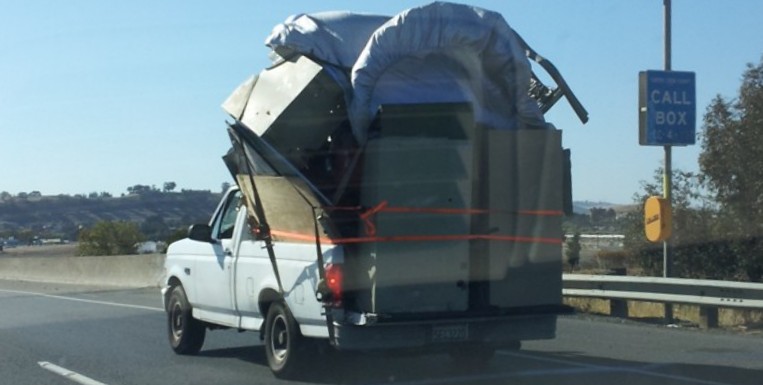 >
This picture came from an anonymous Claycordian who asks "Am I the only one who sees this as a real problem? I see this crap all the time. Do we know if the police around here actually stop people for this? It's dangerous."
Although we don't know if police have actually stopped anybody for carrying so many items in the back of a pick-up, it sure does look dangerous and would definitely be a major hazard if there was a collision.
Anybody else out there see trucks like this filled with overflowing junk?
If so, are you worried about 'em, or do you think they're safe as long as everything is tied down?