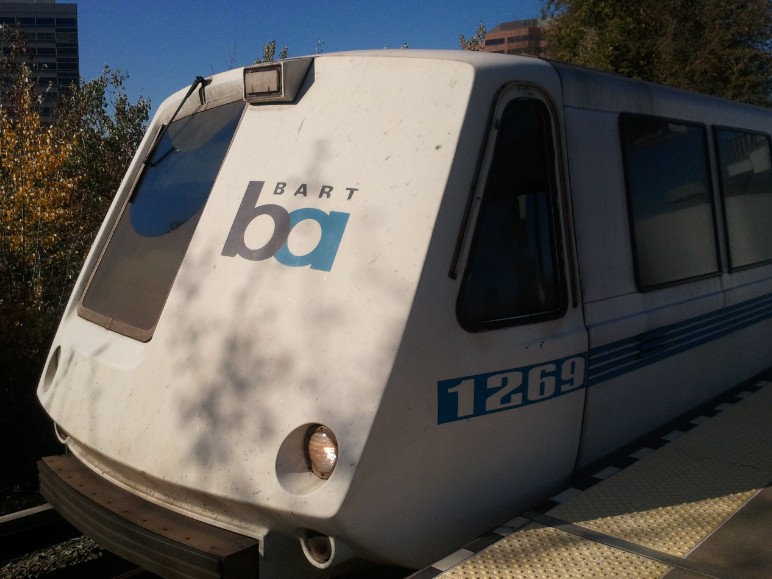 >
Barring a last-minute deal, BART workers will strike starting at midnight tonight because contract negotiations have failed, a BART union representative said this afternoon.
"I'm sorry, I'm regretful," Service Employees International Union Local 1021 President Roxanne Sanchez said at a news conference outside Caltrans offices on Grand Avenue in Oakland where negotiations have been taking place.
"The employer has been unwilling to reach an agreement or to settle these disputes without a strike," Sanchez said.
A marathon bargaining session between BART management and its two biggest labor unions — SEIU Local 1021 and Amalgamated Transit Union Local 1555 — began Wednesday morning, lasted all night and continued today, BART spokeswoman Alicia Trost said earlier today.
BART General Manager Grace Crunican has participated in the talks, along with three federal mediators.
Negotiators also participated in lengthy bargaining sessions earlier this week. Talks that began on Monday didn't end until 5:30 a.m. the following day, and talks that began on Tuesday afternoon last until about 1 a.m. Wednesday.
The key issues in the contract talks are wages and employees' contributions to their health care and retirement plans.
BART workers previously went on strike for four and a half days at the beginning of July, after their previous contract expired, but they have been at work since then as negotiations have continued.