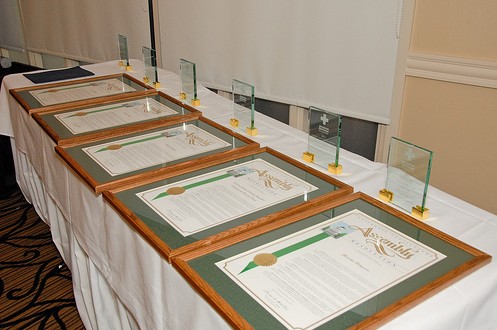 >
The American Red Cross Bay Area Chapter will honor recipients of the 2013 Contra Costa County Heroes Awards at a breakfast on Friday, October 25, at the Crow Canyon Country Club in Danville.
The annual Contra Costa County Heroes Breakfast recognizes local individuals and organizations that make a difference in their community through acts of extraordinary courage and kindness.
This year's honorees include the following Contra Costa County citizens and organizations:
Animal Rescue Hero
Julie Linford, founder of Outcast Cat Help in Martinez, has been working to help educate the public and assist the citizens throughout Contra Costa County on the issue of "community cats" since 2005 to eventually implement a high-volume, low-cost Spay and Neuter Clinic in the county.
Act of Courage
Aaron Hern, a resident of Martinez, was severely injured in the Boston Marathon bombings as he patiently waited for his mother to finish the marathon. He suffered shrapnel wounds but with his determination and resiliency, he has been an inspiration as he manages all the necessary steps on his path to wellness.
Act of Kindness and Philanthropy Hero
Mike Rose and his staff at Mike's Auto Body have repaired and donated more than 40 refurbished cars to deserving individuals, families, and community organizations through the Benevolence Program.
Community Service Hero, Individual
April Rovero started the National Coalition Against Prescription Drug Abuse (NCAPDA) to generate nationwide awareness about the dangers of prescription drug misuse and abuse after her youngest son passed away in 2009 from a lethal combination of alcohol and misused prescription medication.
Community Service Hero, Organization
DeNova Homes founders Dave and Lori Sanson are deeply committed to building a better community through helping nonprofit organizations and families by addressing the causes of homelessness. They also served as builder-captains for the major remodel of the domestic violence shelter operated by STAND! For Families Free of Violence.
Lifesaving Hero
Ryan Sealey performed CPR to a four-year-old girl who had been underwater for several minutes at a fitness center in Antioch.
The actions of these Heroes embody the principles and ideals of the Red Cross' humanitarian mission.
For more information or to purchase tickets for the Heroes Breakfast event, please visit: redcross.org/CCHeroes.