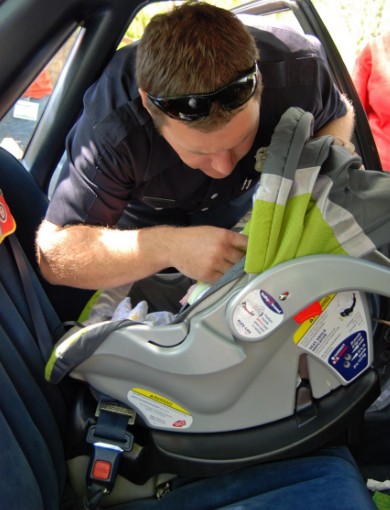 >
The Contra Costa County Fire Protection District will be hosting their 3rd Annual Car Seat Inspection Event on Monday, October 14th, 2013 from 10am to 12pm. The event is free to the public and will be located at the Fire District Training Division, 2945 Treat Blvd. in Concord.
No appointment is necessary for this event.
Firefighters that are nationally trained child passenger safety technicians will be on hand to educate parents & caregivers with the proper installation of child safety seats and discuss with them the proper usage. Technicians will also distribute safety information and discuss the safe transport of children in vehicles.
Each inspection will take approximately 30-45 minutes with each technician. Please be sure to bring the manual to your child safety seat and vehicle's owner manual to where the child safety seat will be used.
California's state law now requires all children under the age of eight to be restrained in the back seat of every car in a child safety seat or booster seat. Children age eight or older or who are 4'9″ or taller may use a vehicle lap & shoulder belt if it fits properly.
The Contra Costa County Fire Protection District says they are proud to offer this child passenger safety service to the community.