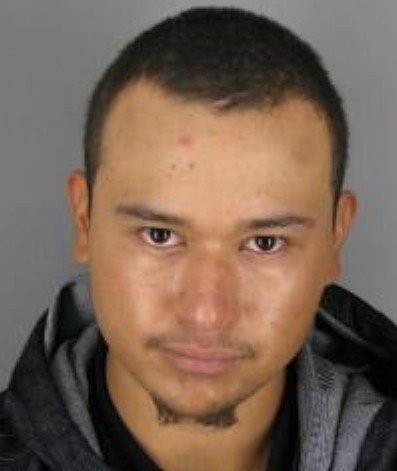 >
A 19-year-old Concord man was arrested just after 5am this morning for allegedly committing an auto burglary on Breton Place in Walnut Creek.
The following information is from the Walnut Creek Police:
On the above date and time, a citizen reported seeing a subject inside their vehicle. The citizen reported the involved subject left the area on foot and was spotted by WCPD officers who arrived in a matter of minutes. The subject (Jose Zacarias) was detained without incident. Zacarias was found to be in possession of stolen property and drug paraphernalia.
Zacarias was booked at the county jail in Martinez for Auto Burglary, Possession of Stolen Property and Possession of Drug Paraphernalia.
One vehicle was located that had been broken into. Property stolen from that vehicle was located by officers and returned to the owner. It is unknown if the suspect committed other thefts/burglaries prior to being seen. Residents in the area are encouraged to call WCPD, should they find their cars broken into. Reports can be made by calling WCPD at (925) 943-5844.
photo: courtesy of the Walnut Creek Police Department