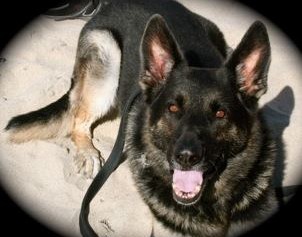 >
Sad news from the Concord Police K9 Association:
The Concord Police K9 Association is saddened to announce the passing of retired CPD K9 "Andor".
K9 Andor was almost 15 years old when he passed away on September 25th.
Andor was born in the Netherlands February 9, 1999. He received his basic training in the Netherlands achieving VZH UV certification. Andor was imported to the USA by Adlerhorst Kennels, in Riverside, CA in 2002. Andor was partnered with his handler, Officer Hart, in September 2002.
During his career Andor served the community of Concord with distinction. Certified for protection and narcotic detection, Andor made the community safer by making numerous arrests and locating a large amount of narcotics.
Andor touched the lives of the children of Concord by making countless appearances in schools and other K9 demonstrations. He was always a crowd favorite with his outgoing personality.
Andor retired in December 2007. He spent the remainder of his life living at home with Officer Hart and his wife. He enjoyed his retirement years with his family and friends. He loved children and adults alike with patience even for the most rambunctious toddlers.
Officer Hart could not have asked for a better partner, protector, and friend.
K9 Andor was our last living/retired working dog. We will truly miss him. Thank you Andor for the service you provided. You have many friends waiting for you on the other side of the rainbow bridge.