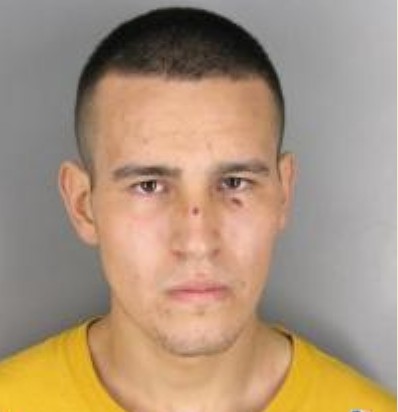 >
The following information is from the Walnut Creek Police Department:
SUSPECTS:
Eduardo Diaz Martinez, Hispanic male, 19 years old, last known address in Concord.
Hispanic male juvenile (name not released), 17 years old, last known address in Concord.
INFORMATION:
At 11:15pm on Monday night at the Holiday Inn on North Main Street, an astute employee of the Holiday Inn called WCPD to report seeing two male subjects with flashlights looking into vehicles in the parking lot. The subjects left the area on foot and were spotted by WCPD officers who arrived in a matter of seconds. One of the subjects (Martinez) was detained without incident. The other subject (male juvenile) ran from officers and jumped two barbed wire fences into a nearby business. A perimeter was immediately set up by officers and the male juvenile subject was located hiding underneath a storage area by a police K9.
Martinez and the male juvenile were both found to be in possession of stolen property and burglary tools. Martinez was booked at the county jail in Martinez and the male juvenile was booked at the juvenile hall in Martinez for a variety of charges (see above).
A total of two vehicles were located at the Holiday Inn that had been broken into. Property from those two vehicles was located by officers and returned to their owners. It is unknown if the suspects committed other thefts/burglaries prior to being seen, so residents in the area are encouraged to call WCPD, should they find their cars broken into.
Reports can be made by calling WCPD at (925) 943-5844.