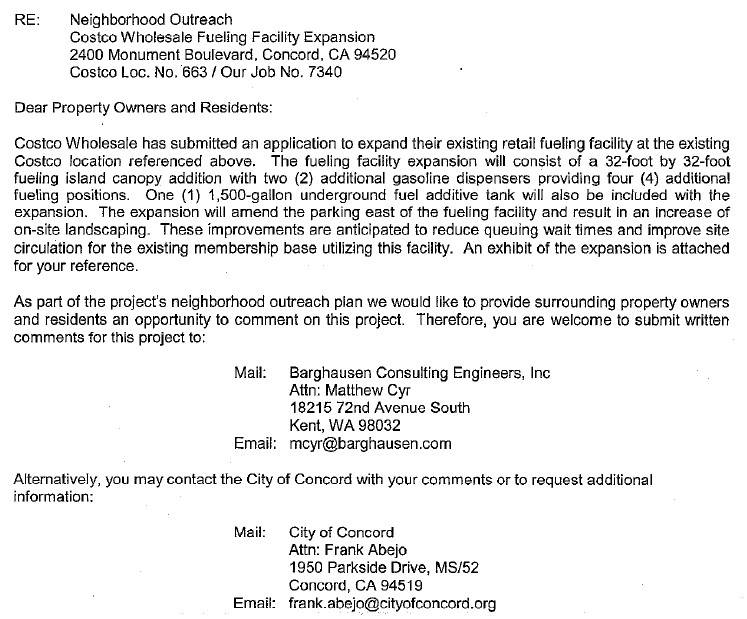 >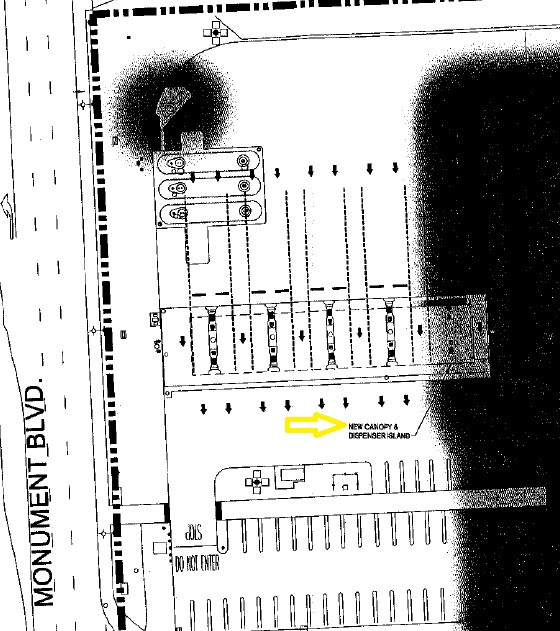 >
Concord Costco at Monument & Detroit is looking to expand their gas station.
According to a letter sent to residents and business owners in the area, they'd like to add a canopy, along with two gas dispensers and a 1,500 gallon underground tank. It would be located just east of the existing fuel station.
Click on each photo for a much larger view of the documents.