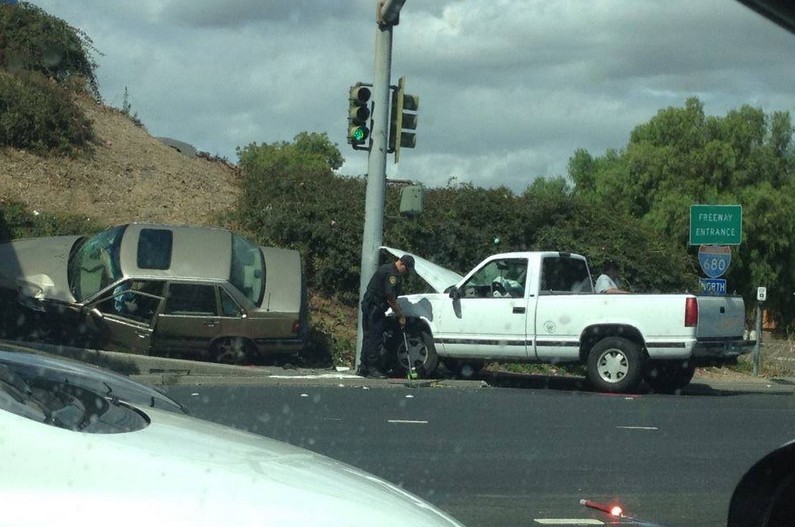 >
A vehicle collision has forced the closure of Willow Pass Road (going towards Contra Costa Blvd.) at Diamond Blvd. in Concord.
The crash occurred near I-680 and Willow Pass, and at least two people were injured.
No word yet on when the road will be back open.
Thanks to Janice for the picture.
UPDATE: The road is back open. One person was transported to the hospital with a moderate injury, according to the Concord Police.
A witness to the collision said the car ran a red light and slammed into the truck, however, that hasn't been confirmed by the Concord Police, who are still investigating the crash.