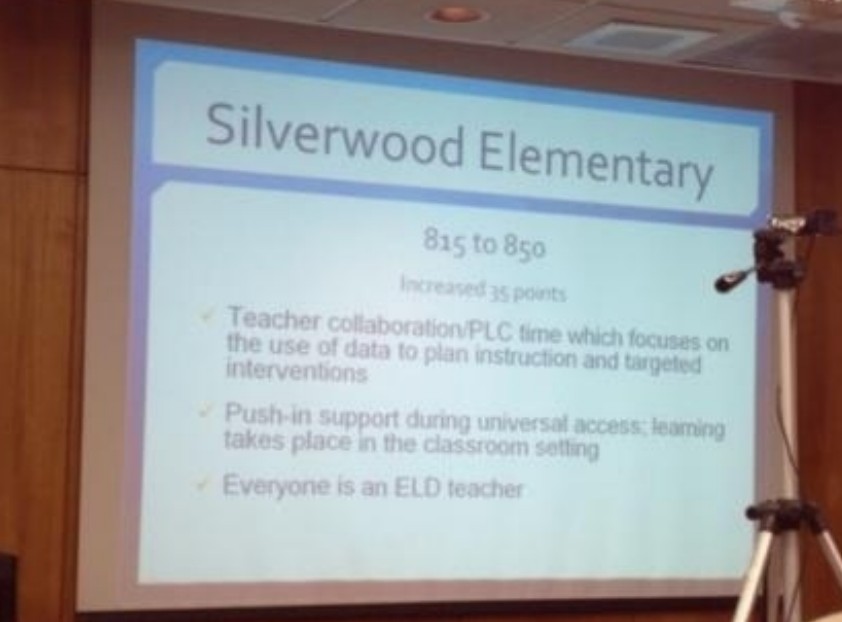 >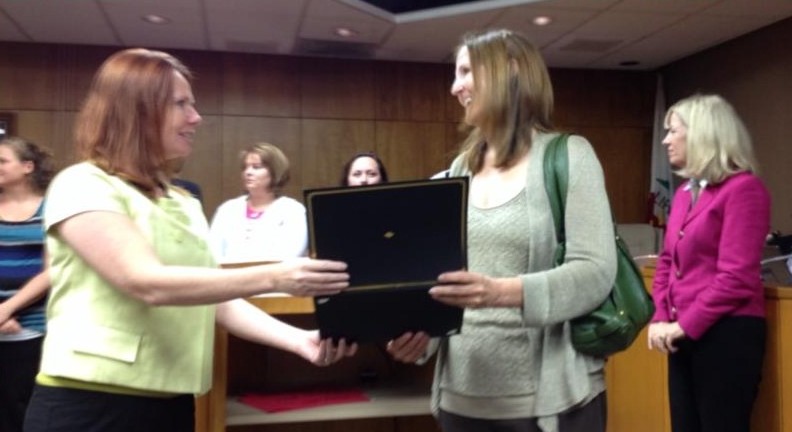 >
Silverwood Elementary in Concord was honored on Wednesday night at the Mt. Diablo Unified School District school board meeting for their impressive increase in API scores.
Principal Nancy Villa accepted the award from the district. Her school went from a score of 815 to 850, which was the largest increase in the district.
To see all the API results, please click ON THIS LINK.
Thanks to Joe for the pictures!