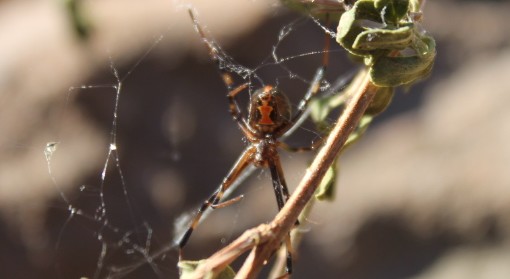 >
This picture & message came from a Claycordian who found this spider….
I found this interesting spider in my garden today, it looks like a black-widow, but has markings on its back, it's about 2/3′s the size of a fully grown one. Maybe your readers can identify it, and no it's not a corn-snake.
Haha. Definitely not a corn-snake. For those that might not remember, a while back we posted a picture of a snake, and many thought it was a rattler, but it ended up being a corn-snake. Ever since then, everybody calls every single animal on Claycord a corn-snake.
OK, back to the spider. Who else thinks this looks like a Redback Spider, which is native to Australia?
Can anybody out there positively identify this spider?