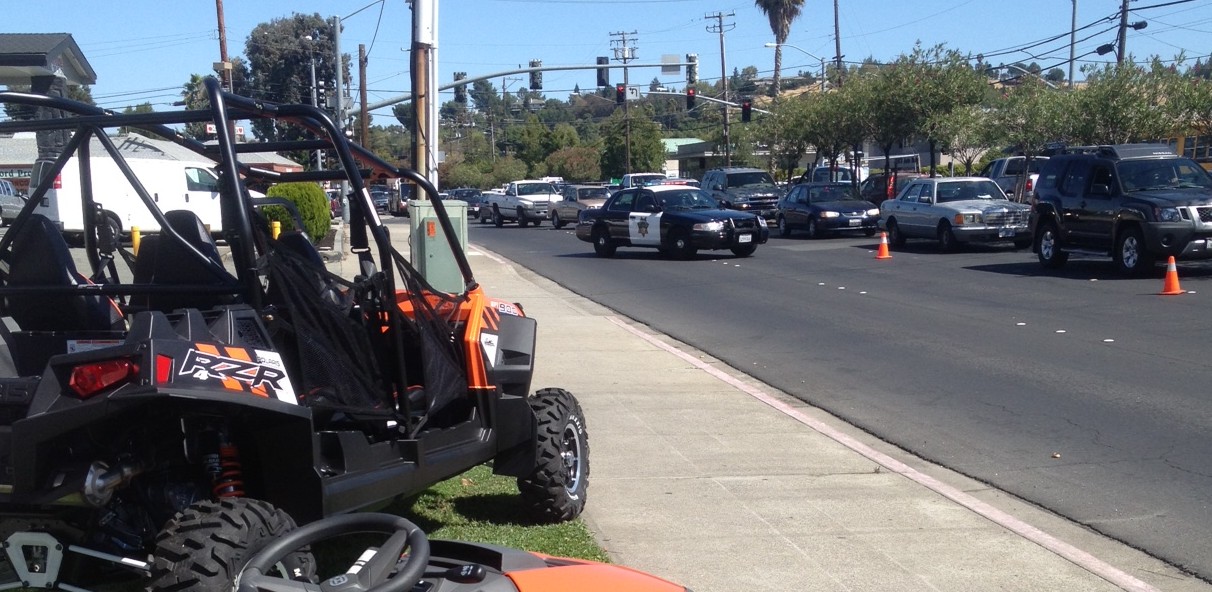 >
Monument Blvd. (going towards Pleasant Hill) has been shut down at Detroit Ave. due to a 1/4-inch gas line break at a construction site at 2051 Monument, across the street from Orchard Supply Hardware.
Please use caution if you're in the area.
No injuries have been reported.
UPDATE, 12:45pm: Police are keeping one lane of Monument open. The closure of the remaining two lanes is expected to last for several hours.
PG&E says they might have to dig up the road.
UPDATE, 1:11pm: One lane is now open, however, two lanes will remain closed until further notice. The gas leak has been clamped.
UPDATE, 1:45pm: The road is now open.
Big thanks to Concord Garden Equipment for the photo!