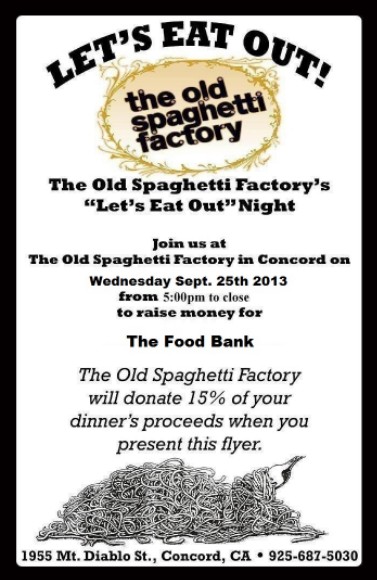 >
The Contra Costa County Probation Department organized a fundraising event scheduled for this Wednesday at the Old Spaghetti Factory in Concord.
The fundraiser will benefit the Food Bank of Contra Costa and Solano.
15% of all dinner proceeds will go towards the Food Bank. Diners only need to mention the Food Bank or bring the attached flyer.