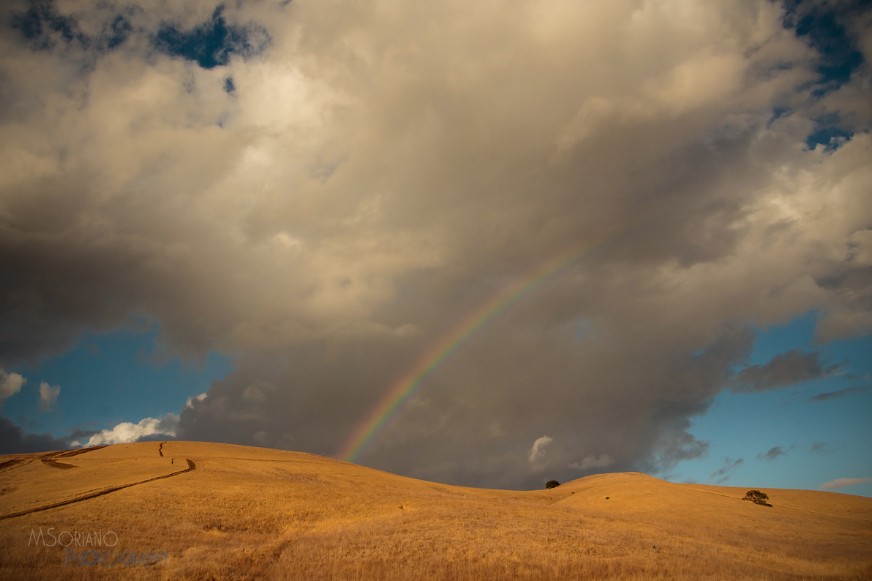 >
This beautiful picture and message came from MSoriano Photography….
Since autumn officially begins on September 22, 2013 at 1:44 P.M PDT, this shot is the last summer sunset for 2013 (one of a few I took).
As if waving goodbye, summer paints a rainbow in the clouds. Taken in Lime Ridge open space on Saturday evening.
Once again a fantastic picture, thanks for sharing!